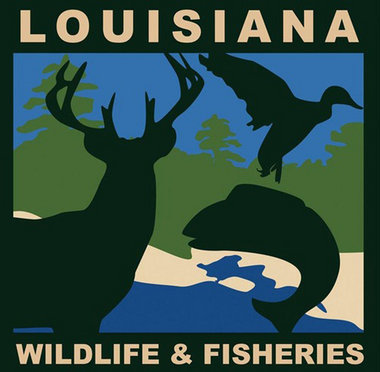 Sept. 22, 2011 – Louisiana Department of Wildlife and Fisheries (LDWF) will host its annual celebrations of National Hunting and Fishing Day Outdoor Festivals on Saturday, Sept. 24. LDWF invites citizens of all ages to attend these free events and enjoy time outside with family and friends. There are four events held across the state in Baton Rouge, Monroe, Minden and Woodworth. Admission is free at all four locations with a wide variety of activities to enjoy.
"These events offer the best opportunities for our citizens to experience first hand what Louisiana offers in recreational outdoor sports," said LDWF Secretary Robert Barham. "Hunting, fishing and other outdoor sports are fun, healthy activities for everyone, from the toddler to the grandparent. We offer something for everyone at National Hunting and Fishing Day."
Admission is free at all locations. Some of the demonstrations include bow-hunting, fly-casting and tying, bait casting, Labrador retrieving, falconry and cannon nets (capturing wildlife.) The activities include skeet shooting, air rifles, canoeing, fishing, youth fishing contest and much more. Many of the education displays include live animals. The Baton Rouge event will include a 1400-gallon aquarium.
There is great local food at all locations. At the Baton Rouge event, local chefs are preparing seafood and wild game. Chef Celeste Gill, Chef James Window and the Louisiana Culinary Institute will be on hand preparing shrimp, catfish, wild boar and venison for everyone to taste.
To find out more about National Hunting and Fishing Day Outdoor Festival in your area, visit LDWF at www.wlf.louisiana.gov or contact one of the LDWF offices listed below. To watch the 2011 National Hunting and Fishing Day Outdoor Festival video click here!
Baton Rouge

Waddill Outdoor Education Center
4142 N. Flannery Road
(225)765-2800
Minden
Bodcau Wildlife Management Area
1700 Bodcau Dam Rd.
Haughton, LA. 71037
(318) 371-3050
Monroe


LDWF District 2 Office
368 Centurylink Dr.
Monroe, LA. 71203
(318) 343-4044
Woodworth

Woodworth Outdoor Education Center
661 Robinson Bridge Rd.
Woodworth, LA. 71485
(318) 484-2212