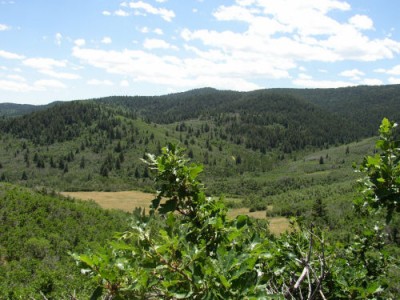 Littleton, CO – Douglas County will be grading the Roxborough State Park entrance road on Monday, Sept. 26 and applying a surface sealant, Durablend, on Tuesday, Sept. 27. Motorists should be aware that Durablend makes the road very wet and muddy during the drying period. And, Durablend can coat vehicles with thick mud that is hard to get off.
To avoid delays due to traffic on Sept. 26 and Sept.27, visitors should consider visiting late in the afternoon or waiting until Wednesday, Sept. 28 to allow plenty of time for drying before they come out. Please call the Roxborough State Park Visitor Center at 303-973-3959 for road updates.
Colorado Parks and Wildlife gets everyone outdoors! Attracting more than 12 million visitors per year, Colorado's 42 State Parks are a vital cornerstone of Colorado's economy and quality of life. Colorado State Parks encompass 224,447 land and water acres, offering some of the best outdoor recreation destinations in the state. Colorado Parks and Wildlife is a leader in providing opportunities for outdoor recreation, protecting the state's favorite landscapes, teaching generations about nature and partnering with communities. Colorado State Parks also manage more than 4,300 campsites, and 63 cabins and yurts. For more information on Colorado State Parks or to purchase an annual pass online, visit www.parks.state.co.us.