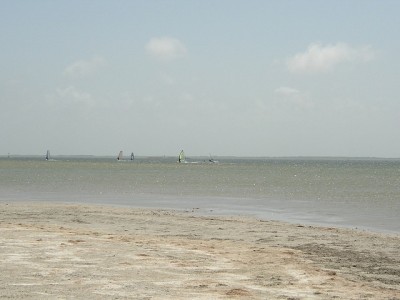 Corpus Christi, Texas – This week the National Park Getaway series visits the longest stretch of undeveloped barrier island in the world. Just 30 miles from downtown Corpus Christi, Texas, Padre Island National Seashore is one of the southernmost links in a chain of barrier islands and peninsulas along the Texas coast.
Famous for expansive white sandy beaches, excellent fishing, bird-watching opportunities, and marine wildlife, Padre Island National Seashore offers visitors a wealth of fun, educational activities. In the seashore's southern reaches, the adventurous visitor can explore the primitive, wilder side of Padre Island – areas seemingly untouched by modern life.
This week's National Park Getaway provides a glimpse into the island's ever-shifting landscapes and its diverse and fragile natural environments. If you're looking for adventure or the simple serenity and solitude of Padre Island's primitive stretches, this week's Getaway, at www.nps.gov/getaways, will take you there.