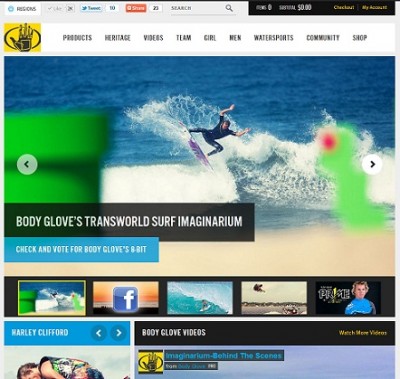 Redondo Beach, CA – September 20, 2011 – Body Glove International, the world's last family owned surf brand, unveiled a totally redesigned and updated website at www.bodyglove.com.
The new bodyglove.com, created with desktop and tablet users in mind, has been completely revamped with images, branding, social integration and an extensive heritage section on the nearly 60-year-old brand. The lighter color scheme better highlights pro athlete photos, videos and product information. Focused on the user experience, the most popular pages are tabbed across the top for instant access and linked to videos on Vimeo, YouTube and the Body Glove Video Player.
In the product section of the website you can check out the latest photos of your favorite products in action and click for product details. The new product review option, on all the Body Glove products, allows you to rate your favorite gear, post the pros and cons and get your feedback posted to bodyglove.com. And be sure to use the dealer locator to find Body Glove products in-store at a retailer near you.