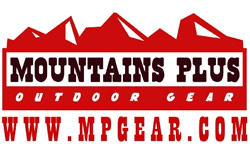 Inc. magazine ranked Mountains Plus Outdoor Gear (www.mpgear.com) #35 in retail (#22 in Seattle and #847 overall) on its fifth annual Inc. 500|5000, an exclusive ranking of the nation's fastest-growing private companies. The list represents the most comprehensive look at the most important segment of the economy—America's independent entrepreneurs. Mountains Plus Outdoor Gear joins Spirit Airlines, television maker Vizio, Honest Tea, Dunkin Donuts and Metrokane, makers of the Rabbit corkscrew, among other prominent brands featured on this year's list.
"It's a tremendous honor for us to receive this recognition from Inc Magazine," states Erik Viafore, President and CEO of Mountains Plus.  "We have worked very hard to provide excellent products and outstanding customer service and this kind of recognition is really a testament to the quality of our brand partners and our amazing customers."
In a stagnant economic environment, median growth rate of 2011 Inc. 500|5000 companies remains an impressive 94 percent. The companies on this year's list report having created 350,000 jobs in the past three years, and aggregate revenue among the honorees reached $366 billion, up 14 percent from last year.
About Mountains Plus Outdoor Gear
Since 1995, Mountains Plus has provided high-quality specialty outdoor gear, information and advice to adventure racers, ultralight backpackers, and outdoor enthusiasts across the country and around the world.  Mountains Plus provides unique, high-demand performance gear for the devoted outdoor adventurer and explorer.  Mountains Plus customers have come to rely on the company's exceptional customer service, quality products, educational content and advice. (
www.mpgear.com
)