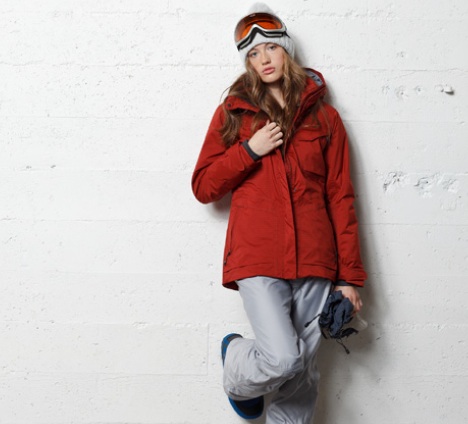 Portland, OR  September 14, 2011 – This winter, Nau will be getting its warmth from the tropics, but not by traveling there. The sustainably-minded urban + outdoor apparel company has integrated Cocona® – activated carbon sourced from the industrial waste of coconut husks – into its insulated apparel. With fiberfill that is 30 percent Cocona and 70 percent recycled polyester, Nau's insulation is sustainable.
All-natural Cocona fiberfill is derived from coconut husks discarded by the food service industry. The husks are reduced to charcoal and combined with polyester, then spun. The resulting fill has an increased surface area of fiber, which offers the main benefit of increased warmth for the weight and additionally spreads out moisture over a greater surface area. This helps move moisture away from the body, making it warm, quick drying and comfortable. Cocona also manages odor retention better than traditional polyester fill.
"As a brand, we continue to source fibers that are sustainable without compromising the performance features of the finished product," said Peter Kallen, Nau design director. "Cocona takes waste and turns it into a high-performing fabric, making it a perfect match and material for Nau."
Nau debuts Cocona synthetic fill in their Fall/Winter 2011 collection with the  (MSRP $355), available for men and women. Made for the mountain, this has a recycled polyester shell, is two-layer, fully waterproof, seam-sealed slope jacket featuring a helmet compatible hood, drawcord skirt hem and DWR-treated front zipper with wind flap to keep the weather out. Cleanly designed and technically detailed, the Insular Jacket offers a sustainable alternative to traditional insulated jackets.
About Nau
Nau (pronounced "now") is a clothing company based in Portland, Oregon. They design, make, and sell sustainable urban+outdoor apparel – integrated designs for the modern mobile life. Nau is committed to the power of business as a force for positive change, seeking to balance the triple bottom line of people, planet and profit. To learn more about Nau, visit www.nau.com.