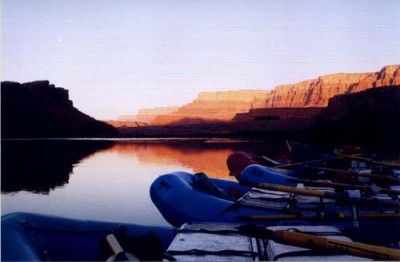 Grand Canyon, Ariz. – Grand Canyon National Park will be joining national park units across the country in celebrating National Public Lands Day (NPLD) with fee free entry into the park.
National Public Lands Day began in 1994 and is intended to encourage shared stewardship of our nation's public lands. Today, NPLD is the nation's largest hands-on volunteer effort to improve and enhance federal, state and local public lands. In Grand Canyon National Park, volunteers and park staff will be working with the park's Vegetation Program on native plant restoration and exotic plant control.
This year, NPLD will be celebrated on Saturday, September 24. Visitors who arrive on the 24th will be allowed to enter the park free of charge. Those who plan to spend time in the park beyond the 24th will need to pay the regular entrance fee for the remainder of their stay.
Park visitors are reminded that the fee-free designation applies to entrance fees only and does not affect fees for camping, reservations, tours, or use of concessions. Park entrance stations will have Interagency Senior and Annual Passes available for those who wish to purchase them.
Additional fee-free days in 2011 will include Veteran's Day weekend (November 11 – 13.)
For more on what there is to see and do in Grand Canyon National Park, please visit the park's web site at www.nps.gov/grca. To learn more about National Public Lands Day, please visit the NPLD web site at www.publiclandsday.org.