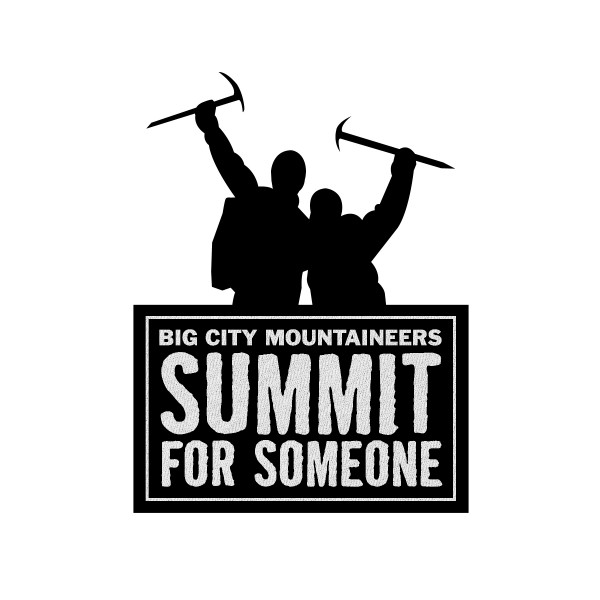 09.07.2011– Denver, Colo. – Big City Mountaineers (BCM), the non-profit that instills critical life skills in under-served urban youth through wilderness mentoring expeditions, announces the eighth season of its Summit for Someone™ (SFS) fundraising climb series. SFS gives participants a chance to travel, climb the world's premier mountains, and positively impact the lives of under-served urban youth by raising the funds required to provide powerful one-on-one mentoring programs in the wilderness.
To kick off the 2012 SFS season, a dedicated group of outdoor industry leaders from Backpacker magazine, Black Diamond, Polartec, Red Wing, Nike, The North Face and others will lead the charge on September 15 to climb The Grand Teton. While in Wyoming, these leaders will discuss the future of BCM and what it takes to build community and leadership around philanthropy. Like all SFS climbs, these leaders will help fund BCM mentoring expeditions designed to help urban youth with self-esteem, responsibility and communication skills.
Jon Dorn, Editor of Backpacker magazine comments, "With the fundraising from these leaders alone, this climb will underwrite nearly the entire expedition program for one of four regions BCM operates from."
With a schedule consisting of 24 separate climbs on 12 classic peaks including the Grand Teton, Mt. Rainier and Mt. Kilimanjaro, BCM will generate over $500,000 in revenue to support inner-city youth. Renowned mountaineer, SFS chairperson, and BCM board member Ed Viesturs remarks, "There's no better way to challenge yourself while supporting a great cause. Classic peaks, great gear, super cause. Get involved!"
Starting now, a $500 early application deposit is all that's needed to secure one of 185 spots in this world-class program. For more information on the Summit For Someone series or how to create your own custom SFS climb, please visitsummitforsomeone.org
About Big City Mountaineers
Founded in 1989, Big City Mountaineers is a non-profit organization that changes the lives of under-served urban youth through wilderness mentoring expeditions that instill critical life skills. BCM partners with a vibrant network of youth-based agencies to provide youth the opportunity to experience the beauty and challenges of the wilderness alongside supportive adult role models. BCM programs improve self-esteem, integrity, responsibility, decision-making abilities and communication skills of more than 600 youth annually.
For more information regarding BCM, please contact Heather Metivier at[email protected] or (303) 271-9200 ext. 407.