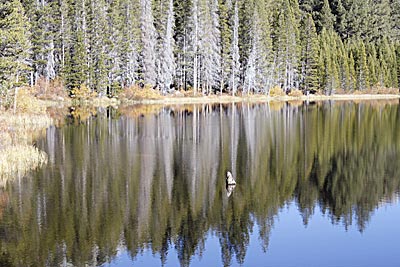 Lake Tahoe, Nev. – Plan to participate in the region's only art hike. Experience live performances and installation art along a gentle 2.5 mile guided trail around Spooner Lake. This is a one of a kind blending of art and nature with thirty fellow hikers during Trails and Vistas 2011 art hike along the Spooner Loop Trail.
WHAT: Trails and Vistas Art Hike.
WHEN: September 17 from 2 pm to 4 pm and September 18 from 10 am to 3:30 pm. Art hikes depart every 15 minutes guided by a trail leader and lasts approximately 2 1/1 to 3 hours. Each hike group is limited to thirty participants. Visit www.TrailsandVistas.org for further scheduling information and available tickets.
WHERE: Spooner Lake, Hwy 28 – 1 mile north of Hwy 50.
WHO: This event is open to the public.
COST: $30 for adults, $10 for children 5-12, children under 4 are free. There is a $ 10.00 per vehicle charge for entering the park. Nevada residents receive a $2.00 discount.
CONTACT: Please purchase tickets or learn more about this event at www.TrailsandVistas.org.