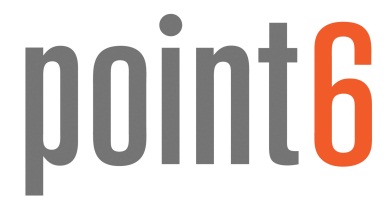 Steamboat Springs, Colo. – September 6, 2011 – Point6, designer and manufacturer of premium merino wool socks, proudly announces a re-launch of the brand's website, www.point6.com. The new site includes a wealth of information about merino wool and the Point6 product details that set the company's socks apart from their competition. At the same time, the site is very user friendly and retains the 'tribal' feel that fans relate to the brand.
"We want to provide an online experience for our customers that would make our brand more significant and personal to them. We get feedback that people love their Point6 socks but they want to know more about them, why they are different and more about the company," reported Betsy Seabert, international sales and marketing director for Point6. "For our retailers, the site is a resource where they can easily learn more about our product or access the assets they need on the sales floor, and we've built in a zip code locator to drive traffic into their stores" she continued.
"In the market place there is a lot of confusion about the intricacies and differences in merino wool. We want to share our expertise with our customers and fans. Our goal with the Technology section is to clearly explain the performance aspects of what makes Point6 products so outstanding. From the fit to the fabrication, we strive for excellence in every step," said Peter Duke, CEO and co-founder of Point6 and a pioneer in the wool revival in the United States.