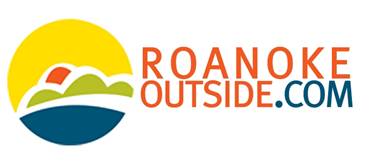 ROANOKE, Va. Sept. 6, 2011 – Roanoke's growing outdoor vibe is creating quite a circus.
The Roanoke Outdoor Circus, presented by Anthem Blue Cross and Blue Shield, is on tap for Oct. 21-23. An inaugural outdoor sports festival combining the things outdoor enthusiasts love – camping, music, gear, adventure films, races, gear giveaways, demonstrations and a beautiful outdoor setting – the Roanoke Outdoor Circus is a celebration of everything outdoors. And the best part is that just about everything is free.
"There is something for everyone," says Pete Eshelman, director of outdoor branding for the Roanoke Regional Partnership. "We have truly incredible outdoor recreation opportunities here and this event shows them all off. No matter what your interests are, you're going to find multiple things of interest at the Roanoke Outdoor Circus."
Hunt for your share of $40,000 in outdoor gear, ride the newest Trek bicycles, watch professional Slackliners, take a pair of trail running shoes out for a spin, climb the rock wall, then fire up a GPS unit and take the kids on the geocache trail.
But the day isn't over when the sun sets. Before climbing into your tent listen to live music performed on our solar and bio-diesel powered stage, watch adventure films, and be sure to take a ride on the mechanical bull.
The Roanoke Outdoor Circus – presented by Anthem Blue Cross and Blue Shield – is a City of Roanoke Parks and Recreation event supported by the Roanoke Regional Partnership. It features a host of outdoor activities, both competitive and non-competitive, including guided hikes, trail runs, equipment demos, mountain bike races, gear yard sale area, disc golf, geocache trail, and lots more. Signature events include:
$40,000 Gear Junkie Treasure Hunt. This scavenger race gives participants a chance to find flags and stamp a card to prove they found it. Participants earn points for each flag found and punched. They then cash in at "gear central" for their share of $40,000 in outdoor gear.
MountainFilm Festival – Kick back and enjoy a collection of films from this year's MountainFilm World Tour. MountainFilm is dedicated to educating and inspiring audiences about issues that matter, cultures worth exploring, environments worth preserving, and conversations worth sustaining.
Sustainable Living Roadshow – A caravan of educators and entertainers who tour the country in a fleet of renewable fuel vehicles to empower communities and individuals to utilize sustainable living strategies for a healthier planet. The caravan sets up off-the-grid eco-carnivals with experiential learning villages, featuring workshops, speakers and entertainment.
Gibbon Slackline Pro Team. Slacklining is the act of balancing along a narrow, flexible piece of webbing usually low to the ground. The acrobatic pros will be on hand, flipping and bouncing, but also teaching attendees to take their first step.
Jeff Lenosky bike trial demo – A legend of mountain bike freeriding and trials riding, Lenosky travels the country competing and performing demos.
Other event sponsors include New Belgium Brewing, WSET, 101.5 The Music Place, K92 radio, East Coasters Bike Shop, Walkabout Outfitter and Trek Bicycles.
The event will be centered on the fields along Reserve Avenue in Roanoke. Admission to everything except competitive events is free.
A recent study found that the Roanoke Region ranked highly in concentration of greenway trails, public recreational land, square footage of lakes and other assets, setting the stage for growth in outdoor businesses looking to grow around hiking, biking, paddling and other activities.
"Roanoke has the potential to become a major outdoor industry center," Eshelman says. "The Outdoor Circus, a large community event, is another way we're showing the outdoor industry there are people here committed to seeing this industry grow as they discover new activities right here in our backyard."
Please visit www.theoutdoorcircus.com for details. The site is being regularly updated as events and activities are added.
About the Roanoke Regional Partnership
The Roanoke Regional Partnership markets Alleghany, Botetourt, Franklin and Roanoke counties, Roanoke, Salem, and Vinton to new and expanding industry. Since 1983, the Partnership has assisted expansions and locations representing $1.3 billion in new investment and nearly 14,000 direct new jobs in the region. To learn more, visit www.Roanoke.org, www.RoanokeOutside.com and www.RoanokeEntrepreneur.com.
About Anthem Blue Cross and Blue Shield
Anthem Health Plans of Virginia, Inc. trades as Anthem Blue Cross and Blue Shield in Virginia, and its service area is all of Virginia except for the City of Fairfax, the Town of Vienna, and the area east of State Route 123. Anthem Blue Cross and Blue Shield and its affiliated HMO HealthKeepers, Inc. are independent licensees of the Blue Cross Blue Shield Association. ®ANTHEM is a registered trademark of Anthem Insurance Companies, Inc. The Blue Cross and Blue Shield names and symbols are registered marks of the Blue Cross and Blue Shield Association. Additional information about Anthem Blue Cross and Blue Shield in Virginia is available at www.anthem.com. Also, follow us on Twitter at www.twitter.com/healthjoinin, on Facebook at www.facebook.com/HealthJoinIn, or visit our YouTube channel at www.youtube.com/healthjoinin.