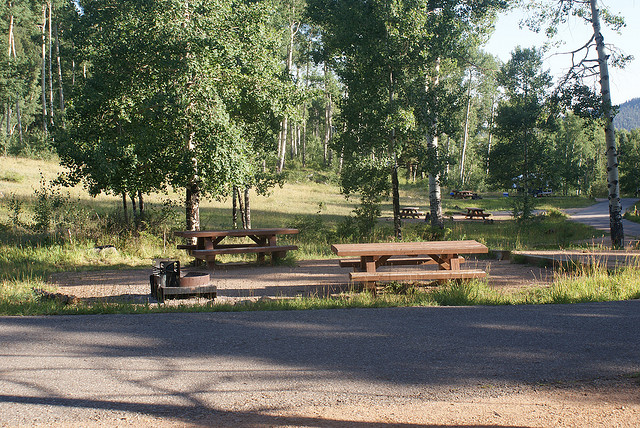 Guaranteed campsites for the Labor Day weekend are in short supply in Iowa's state parks. Campers without reservations who would like to spend the holiday in a state park are encouraged to look at parks off the beaten path, like Pilot Knob or Honey Creek, or to plan to arrive early to secure a walk-in site.
"We had an unusually warm, humid summer but it didn't deter our campers. We were busy pretty much every weekend this summer and while Labor Day weekend may mark the end of summer, we do not see it as the end of the camping season," said Kevin Szcodronski, chief of the Iowa Department of Natural Resources State Parks Bureau.
"We have a lot of good camping weather into late October and more of our campers are taking advantage of that, especially in northeast Iowa and southern Iowa where fall color viewing is so popular. If you are planning a trip to view leaves this fall, I would recommend making campsite reservations soon," he said.
The condition of state parks has been the topic of many conversations and after three straight years of budget reductions, the 2011 Iowa Legislature gave state parks a few extra dollars to hire an additional one or two seasonal workers per park to help catch up with mowing and maintaining facilities.
"We are appreciative for the special appropriation, but we are not out of the woods by any means. We are still asking campers to help us keep costs down by shutting off the air conditioning when not in the camper, turning off the outside lights when they go in for the night, and to clean up after themselves in the shower buildings and around the campsite. If each camper helps a little, we can see some savings in our bottom line," he said.
State parks began filling for Labor Day last weekend and will fill toward capacity with each passing day.
"We will be full and that is good to see," Szcodronski said. "As with every busy weekend, our staff will be encouraging campers to have a good time but watch their noise level and to be considerate neighbors."
Lake Manawa State Park Open, Campground Remains Closed
The park is open but the campground in Lake Manawa State Park will be closed for Labor Day weekend.
Prairie Rose Campground Still Open
The campground at Prairie Rose State Park remains open although the lake is being lowed for a renovation project.
Volga River State Recreation Area Campgrounds Closed
The two campgrounds at Volga River State Recreation Area will be closed likely until late September for an extensive road construction project.