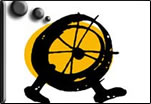 FORT COLLINS, CO, Aug. 30, 2011 – ExperiencePlus! Bicycle Tours that 40 years ago, in 1972, was the first North American company to offer European pedal tours with a program in Italy (http://www.experienceplus.com/) announces a bicycle travel photo contest open to all camera and cycle enthusiasts.
The grand prize for the best photo that captures the spirit of cycling is a free ExperiencePlus! Bicycle Tour (maximum value $3,650) to be enjoyed before Dec. 31, 2012. Professional photographers Gregg Bleakney and Jeff Bartlett along with members of the ExperiencePlus! team will select the winner.
"2012 marks the 40-year anniversary of our first guided bike tour across Italy with my parents and company founders Rick and Paola Malpezzi Price," said Maria Elena Price who now owns and manages the cycle tour company with her sister Monica. "We wanted to do something special that would involve all of our friends, past guests and potential travelers and a photo contest made the most sense."
Three Category Prize winners will also be awarded an ExperiencePlus! gift package including a specially designed anniversary jersey, water bottle, cycling socks and rear rack pack.
The three categories are:
Food & Local Culture: Photos of locals, outdoor markets, indoor markets, fabulous meals, grapes on vines, beautiful monuments and such
Panoramas & Vistas: Sights and places that inspire awe and amazement
Cyclists: Travel buddies, self-portraits or locals who share the love of bicycling
Each category winner will be awarded a prize and all photos submitted will be entered into a special People's Choice Contest with the lucky winner receiving a new iPad.
Voting for the People's Choice is done via SmugMug, a community photo sharing site. Visitors to the special 40th Anniversary Album will be able to give favorite photos a "Green Thumbs-up" and the more votes a photo gets the higher it is ranked in the gallery in terms of popularity. Number of views also affects popularity in this gallery, so photographers are encouraged to send as many friends as possible to view the gallery.
There are three ways to enter a photo (a maximum of three images for each category allowed):
By Email – send digital photo submissions to

[email protected]

Through Facebook – post photos (make sure to tell the story behind each) on the ExperiencePlus! wall at http://www.facebook.com/experienceplusbicycletours
By Twitter – mention @explusbicycling and hash-tag the contest (#XPlusphoto), the challenge is telling the story in less than 140 characters
Upon submission, all photos will be uploaded to the SmugMug album and entered in the Grand Prize, Category and People's Choice contests. Historic hard copy photos may be scanned and submitted digitally.
Although no submission deadline date has been set, the contest is expected to end in early 2012 with the winners being announced shortly thereafter. For more information, visit: http://www.experienceplus.com/photocontest