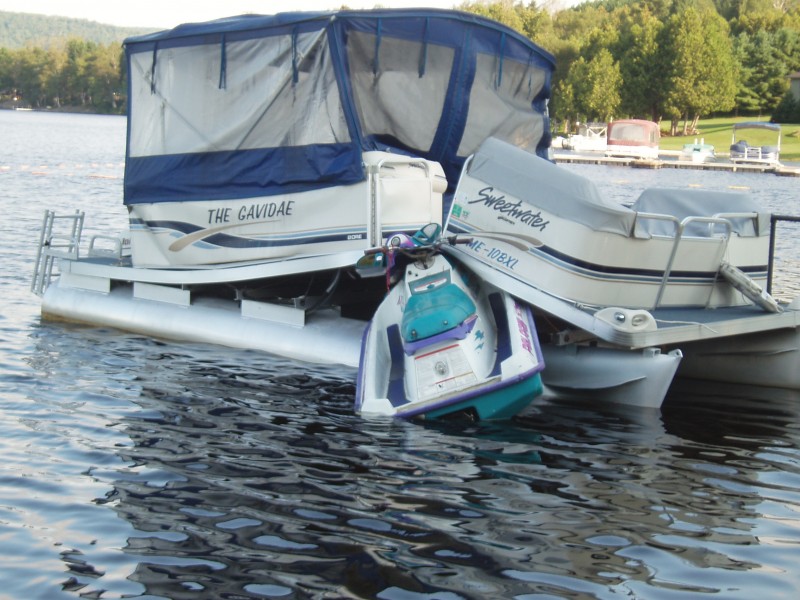 Maine Game Warden Chad Abbott of the Maine Warden Service reports that at approximately 12:30 AM this morning, Travis Toussaint, age 22, from Eagle Lake was operating his 1995 Polaris personal watercraft on Eagle Lake. He struck a 2002 20-foot pontoon boat, owned by Gary Thibodeau of St. Francis, that was tied to a dock at the Loon's Echo Campground on the Sly Brook Road in Eagle Lake. There were no occupants in the pontoon boat at the time of the incident.
Toussaint suffered a significant knee injury to his right leg and a gash on his forehead. He was taken by ambulance to Northern Maine Medical Center in Fort Kent and later transferred to EMMC in Bangor.
Speed, alcohol and limited visibility due to darkness were contributing factors to the incident. Toussaint was charged with operating a watercraft while under the influence and was also summonsed for operating a personal watercraft between sunset and sunrise.
Both watercraft are believed to be total losses.