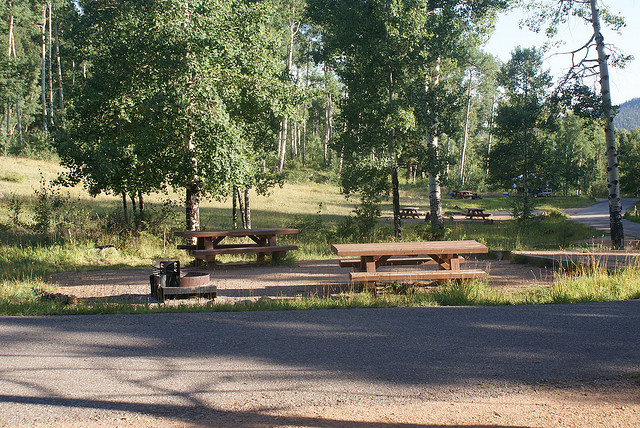 The Department of Natural Resources announced today that the Glidden Lake State Forest Campground, located approximately four miles southeast of Crystal Falls in Iron County, will be temporarily closed starting Sept. 6. The campground will be closed three to four weeks to allow DNR crews to remove over-mature and hazardous trees.
The closure will include the campground, boat launch, hiking trail and swimming beach area.
"The over-mature trees being removed can be hazardous to campers, especially during periods of high winds," says Rich Ahnen, DNR fire supervisor for the Crystal Falls Management Unit. "The trees will be removed as part of a larger timber harvest operation located adjacent to the campground."
Along with removing trees that can be hazardous to campers, the timber harvest will also release younger understory trees for future growth.
Other state forest campgrounds are located nearby and will be open during this time period, including Deer Lake in Iron County, and Carney Lake and Gene's Pond in nearby Dickinson County. An announcement will be made upon the reopening of the campground after the work is completed. For more information about the temporary closure of Glidden Lake State Forest Campground, contact Rich Ahnen, acting unit manager for the DNR Forest Management Division in Crystal Falls, at 906-563-9042.
For more information about state forest campgrounds in Michigan, go to www.michigan.gov/camping.
The Michigan Department of Natural Resources is committed to the conservation, protection, management, use and enjoyment of the state's natural and cultural resources for current and future generations. For more information, go to www.michigan.gov/dnr.