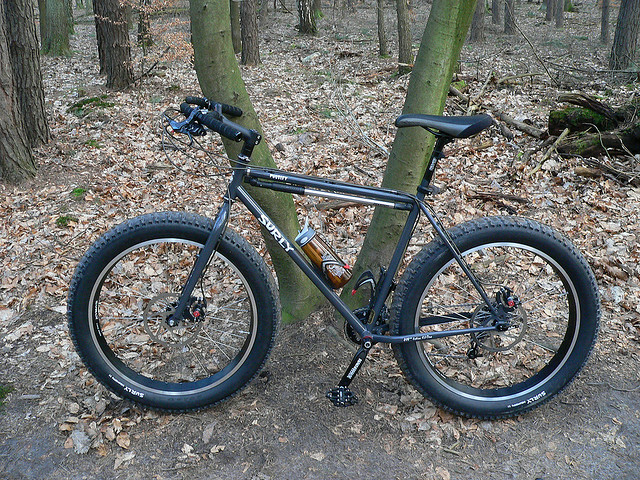 The Fred Meijer White Pine Trail State Park will be the setting for two events the Department of Natural Resources has organized during Labor Day Weekend to highlight the state's rail-trail system. Michigan has the most miles of rail-trails in the country.
The Fred Meijer White Pine Trail State Park spans 92 miles between Grand Rapids and Cadillac. As a way of introducing both novice and advanced cyclists to the White Pine Trail, the DNR's Recreation 101 program is offering two Biking 101 clinics taking place simultaneously from 10 a.m. to 1 p.m. Saturday, Sept. 3, at both the north and south ends of the trail. Representatives from the DNR are partnering with local biking experts and vendors to present tips on biking while showcasing the state's longest rail-to-trail that runs along the former Grand Rapids and Indiana rail bed.
Northern participants in the Cadillac clinic will meet at the Cadillac Staging Area, 7184 E. 44 Road in Cadillac, where Luke Prielipp, an instructor at Mitchell State Park, will offer tips on cycling basics, safety and the different types of biking. Representatives from McLain Cycle and Fitness of Cadillac will provide a variety of bicycles to try out. Following the clinic, the group will take a five-mile ride along the trail. Participants are encouraged to bring their own bikes but loaner bikes will also be available. Directions to the Cadillac Trailhead are to take US-131 north to the M-115 exit and go northwest for one-half mile. Take North 41 Road one mile north to North 44 Road. Go west on North 44 Road approximately one-half mile.
The DNR is joining with the Kent County Parks Department in sponsoring the Biking 101 clinic on the south end of the White Pine Trail. Participants will meet at the Rouge River Park Trailhead in Belmont near Comstock Park where representatives from the Ada Bike Shop, the Grand Rapids Bicycle Company and the Village Bike Shop will be demonstrating a selection of bikes, showing how to make general repairs and presenting tips on helmet sizing and bicycle fitting. The Greater Grand Rapids Bicycling Coalition will be offering maps and sharing information about the White Pine Trail's connectivity with the greater Grand Rapids area.
Directions to the Rogue River Park Belmont Trailhead are to take US-131 to exit 95 (Post Drive). Take Post Drive east to Belmont Road. Take Belmont Road one-quarter mile south to Rogue River Park entrance
Recreation 101 is a year-round program that recruits top instructors and sports equipment vendors to provide free or inexpensive hands-on lessons. The goal is to provide the novice sportsman with enough skill and knowledge to begin a new activity. For details, visit www.michigan.gov/stateparks.
The bicycling clinics are free. All levels of riders are welcome. An adult should accompany children under 10 years old. In event of rain, the program will be postponed or canceled. For more details, call the Carl T. Johnson Hunting and Fishing Center at 231-779-1321.
The Recreation Passport has replaced motor vehicle permits for entry into Michigan state parks, recreation areas and state-administered boating access fee sites. This new way to fund Michigan's outdoor recreation opportunities also helps to preserve state forest campgrounds, trails, and historic and cultural sites in state parks, and provides park development grants to local communities.
Michigan residents can purchase the Recreation Passport ($10 for motor vehicles; $5 for motorcycles) by checking "YES" on their license plate renewal forms, or at any state park or recreation area. Nonresident motor vehicles must still display a valid nonresident Recreation Passport ($29 annual; $8 daily) to enter a Michigan state park, recreation area or state-administered boating access fee site; these can be purchased at any state park or recreation area, or through the Michigan e-Store at www.michigan.gov/estore. To learn more about the Recreation Passport, visit www.michigan.gov/recreationpassport or call 517-241-7275.
The Michigan Department of Natural Resources is committed to the conservation, protection, management, use and enjoyment of the state's natural and cultural resources for current and future generations. For more information, go to www.michigan.gov/dnr.