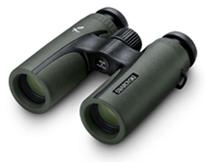 Cranston, Rhode Island – SWAROVSKI OPTIK NORTH AMERICA announces that its CL Binoculars have been selected as one of Field & Stream magazine's "Best of the Best" for 2011. Given out annually, Field & Stream's "Best of the Best" is awarded to the best new products in the hunting and shooting market, and is considered one of the industry's top awards.
Each year, the testers at Field & Stream magazine put a variety of hunting gear through rigorous tests to find the best new products on the market. The award is broken down into categories, such as binoculars, handguns & clothing. The "Best of the Best" title is awarded to the product they determine to be best in its class, based on innovation, design, and dependability for its value. The testing process is very rigorous; it includes weighing and measuring of the product. They are then held under warm water for one minute and then frozen overnight to ensure that they are waterproof and do not fog. All optic entries are also visually inspected and compared with one another.
"It is an honor for SWAROVSKI OPTIK NORTH AMERICA to be chosen as one of Field & Streammagazine's "Best of the Best" winners," says SWAROVSKI OPTIK NORTH AMERICA CEO, Albert Wannenmacher. "With the CL Binoculars, we wanted to develop a smaller, more compact binocular to invite new consumers into the SWAROVSKI OPTIK family, a binocular that would still feature exceptional SWAROVSKI OPTIK quality, and this award proves that our hard work and dedication to making great products has paid off."
These newly designed SWAROVSKI OPTIK CL Binoculars feature a lightweight and compact design, making them the ideal binoculars to grab on the go, as well, their ergonomic design makes them comfortable to use over a long period of time. The CL Binoculars are available in 8x or 10x with 30 mm objective lens. The new innovative CL Binoculars are featured in Field & Stream's "Best of the Best" September 2011 issue.