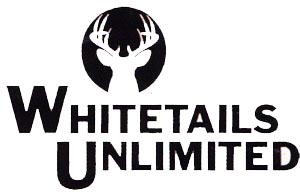 Whitetails Unlimited's 'Kids on Target' program was a hit at the first WTU Grassroots banquet, recently held in St. Charles, Louisiana. With the generous support of Midway USA the program is expanding, and will now be featured at all WTU banquets across the country.
"When Midway USA stepped up to sponsor Whitetails Unlimited's Kids on Target program we all knew that this spelled success," said WTU Executive Director Pete Gerl. "Now that we've entered our fall banquet season we can already see how valuable Midway USA's support is going to be."
The Kids on Target program is designed to get our nation's youth out of the house so they can enjoy the great outdoors and become actively involved in the shooting sports. The "3 in the Red" firearm program started in the fall of 2008, and rapidly gained momentum, with requests coming into WTU's headquarters from throughout the United States.
The program is designed for youngsters 18 and under. Mentors/guardians can receive a free kit with program guidelines, official targets, a firearms safety brochure, a medal, and a certificate. Participants are encouraged to practice routinely at a public shooting facility, under adult supervision. When they are confident in their shooting abilities and ready to attempt qualification, they then use an official target and must place three consecutive shots within the designated area of the target, from a minimum distance. Upon qualification, the mentor/guardian signs and dates the certificate and presents the successful youngsters with their medal and personalized color certificate. These awards will serve as both an incentive and a memento of their accomplishment.
The objective of the program is to show kids how they can have fun doing things outdoors, rather than spending time with all the electronics in their lives. Youngsters will learn an enjoyable sport and some life lessons about practice, perseverance, and hopefully, accomplishment. There is no charge to individual participants and clubs for any part of the program.
In the past, with minimal promotion the program quickly exhausted the initial budget, but when Midway USA stepped up in 2011 to sponsor the program it was able to expand dramatically. Now program materials will be available at WTU's Grassroots events, as well as by request. Dan Vogt, WTU field director in Missouri, said that many committee organizers are asking about it, and they are excited to see the program available immediately to those attending their local banquet.
"Midway USA is an outstanding company that sells just about everything for hunting, shooting, reloading, and gunsmithing, and like Whitetails Unlimited, realizes that we must actively encourage and work to include the next generation of hunters and shooters," said WTU President Jeff Schinkten. "Their sponsorship of the firearms portion of the program – 3 in the Red – will ensure that it keeps expanding nationwide. This year alone we anticipate over 16,500 kids will participate in the program, and it couldn't be done without the support of Midway USA. WTU has a long history of recruiting and developing new hunters and participants in the shooting sports, and our Kids on Target program is a continuation of Whitetail Unlimited's strategy to continue preserving an American tradition.
"We are proud to have Midway USA as a sponsor, and gratified that one of the industry's true leaders is working with us to expand the ranks of the shooting and hunting sports," said Schinkten.
Visit www.midwayusa.com to shop online for shooting, reloading, gunsmithing supplies, hunting gear, rifle scopes and ammunition.
Founded in 1982, Whitetails Unlimited is a national nonprofit conservation organization. Our mission is to raise funds in support of education, habitat enhancement and acquisition, and the preservation of the hunting tradition for the benefit of the white- tailed deer and other wildlife. When it comes to the whitetail and its environment, WTU's degree of professionalism and dedication has earned us the reputation of being the nation's premier whitetail organization.
Contact:
Pete Gerl, Whitetails Unlimited executive
director: (920) 743-6777, ext. 105