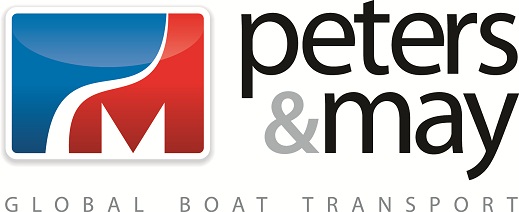 Peters & May, the world's leading provider of international yacht logistics has appointed Aurora Global Logistics as their new network representative in Australia.
Aurora Global Logistics are Australia's largest yacht logistics company offering an unparalleled level of service and pricing to yacht owners, skippers and manufacturers alike.
"We have recently made a lot of changes within our organisation in order to keep us ahead of our competition. Our focus continues to be on service and by working with Aurora in Australia we can ensure that our clients receive turnkey solutions with class leading service levels", says Dave Holley, CEO of the Peters & May Group.
As the global leader in boat transport, Peters & May has undertaken extensive research into the Australian yacht logistics market and has concluded that Aurora's marine logistics product and market share are well suited to future growth and stability within the Australian marine market.
Peters & May's current Australian agent, Peters & May Australia, will no longer represent the Peters & May brand or activities in any form and has no association with the brand.
"Aurora, in recent years has positioned itself as the leading international yacht logistics company in Australia. This partnership will ensure Australian importers and exporters have access to the most service orientated, extensive & cost effective yacht logistics solutions in the world. It is a pleasure to work with the Peters & May network and we look forward to being able to jointly represent one another's services within Australia", says Jason Roberts, director and owner of Aurora Global Logistics.