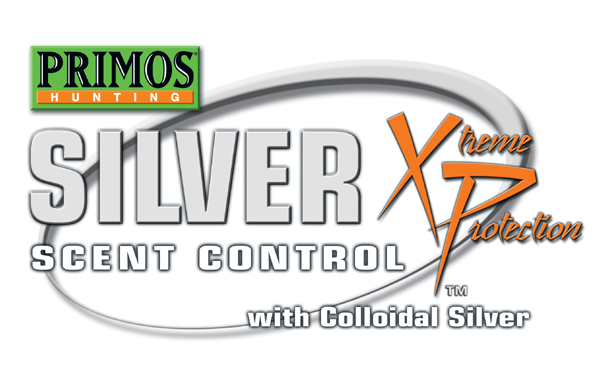 Silver XP™ Scent Control Bag is impregnated with pure silver that continually fights bacteria and helps control odors. The Silver XP™ Scent Control
Storage Bag also comes with an Air-Tight, waterproof zipper that helps keep unwanted odors out of your storage bag when packing and unpacking your bag.
The Silver XP™ Scent Control Storage Bag is constructed from 900D Polyester making the bag durable, practical and rugged. The Interlocking handle, shoulder strap and side webbing loops make carrying easy!
You work hard to stay as scent free as possible. After you wash your hunting clothes, keep them scent free in the only storage bag that actually helps control odors. Its upright design with a flat plastic bottom makes searching for items in the bag easy.
The Silver XP Storage Bag, only from Primos.
For more information on Primos® Silver XP™ Scent Control Storage Bag visit our website at www.primos.com, or contact Primos® Hunting at [email protected] or 1-800-523-2395.