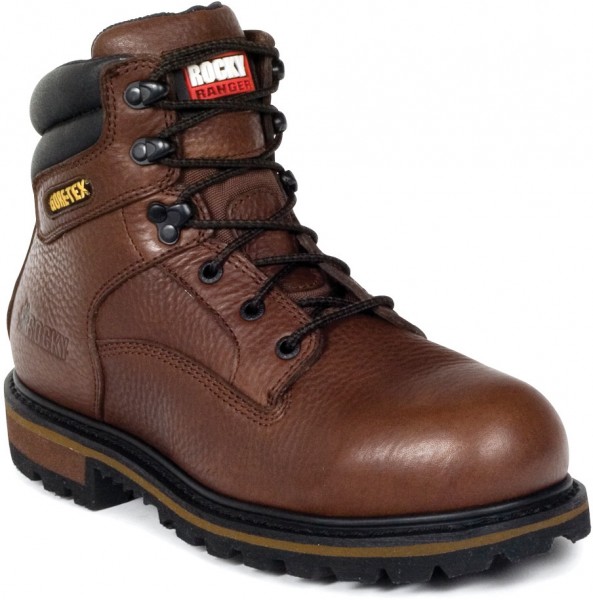 NELSONVILLE, Ohio — ROCKY® has enhanced its innovative line of Long Range footwear with a new line of Long Range outdoor and work apparel. Approximately 10 SKUs will be incorporated into the Long Range collection and will be available at retail by Fall 2011.
"The new line of Long Range apparel is the perfect extension of our Long Range footwear collection," said Liz Horn, Vice President of Marketing for ROCKY Brands. "We want to serve our consumers from head-to-toe, wherever they need dependable footwear and apparel."
In the outdoor category, Long Range apparel will be offered in a jacket, pant, cap and glove. Dubbed "3-in-1," each style is easily customizable to fit a hunter's needs and activity level throughout the day, season and climate. Features such as removable lining, adjustable straps, zippers and snaps give the consumer several items for the price of one.
Long Range outdoor apparel is available in Realtree AP and includes Rocky Waterproof construction and SIQ™ Atomic scent control. The jacket features 150 grams of Thinsulate™ Insulation. Suggested retail prices range from $135-229 for outerwear.
The Long Range work apparel line will be available in a jacket, hoodie, bib, cap and gloves made from the most durable fabrics. "Long Range work apparel is a shift from traditional, bulky work-wear to a comfortable athletic-looking garment," said Steve Graham, Marketing Manager. "Tailored fits and high-tech fabrics update the Long Range work apparel for the modern laborer."
Long Range work apparel is available in black and brown. Suggested retail prices range from $80-140 for outerwear. Founded in 1932, Rocky manufactures and markets rugged outdoor, duty, work and western footwear, apparel and accessories. The company's products are available in nearly 3,000 retail and catalog moutlets. It is a division of Rocky Brands, a publicly traded company on NASDAQ® under the symbol: RCKY. More information can be found at www.rockyboots.com