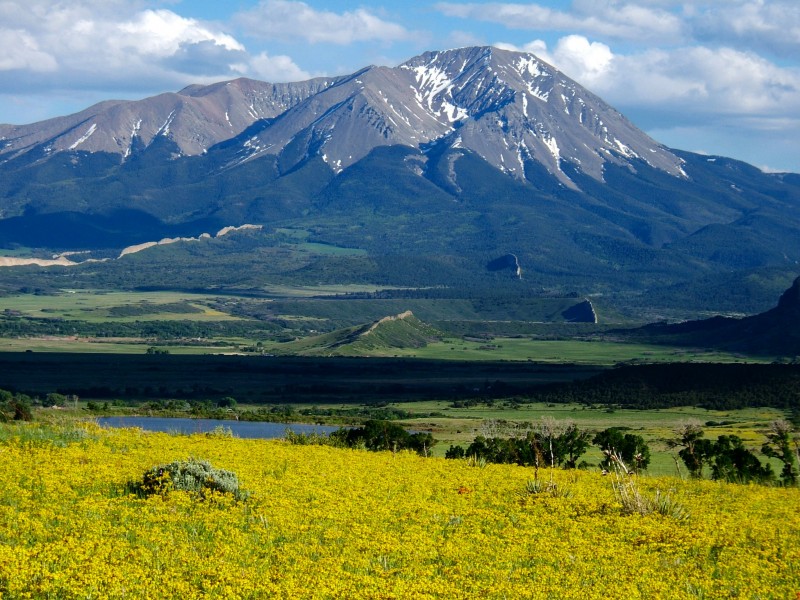 ARBOLES, Colo. – Navajo State Park has an abundance of wild creatures that inhabit or cross its borders. Some of those creatures are so small that we hardly give them notice until one of them bites or stings. Others provide sightings that make for grand stories. This weekend's programs will help everyone learn more about some of those animals in the area's woods and waters, and also about what is being done to give some of them a second chance at survival.
Starting on Friday, Aug. 12, Navajo State Park will celebrate the official dedication of its newest trail, the Piedra River Trail. Sponsored by generous grants and donations from the Weminuche Audubon Society, Toyota's "Together Green" project, and Archuleta County, this beautiful quarter-mile stretch of trail, its six interpretive signs and several species-specific nesting boxes help highlight the birds and wildlife found in the area. Members of the Weminuche Audubon Society and Archuleta County Commissioners will be present for this dedication ceremony which begins at 10 a.m. at the Watchable Wildlife Pavilion located on Highway 151.
On Saturday, Aug. 13, at the Visitor Center Pavilion, the afternoon Kids' Corner presents "Growing Up is Hard to Do." The park naturalist will lead children ages five and older in some discussion and fun activities to learn about metamorphosis and other ways that animals grow and change in order to survive. This 45-minute program begins at 4:30 p.m. Please wear sturdy shoes in case we go on a short walk. Younger children must be accompanied by an adult.
At 7 p.m., Navajo welcomes special guest Pat Jackson, founder and executive director of the St. Francis Sanctuary and Wildlife Rehabilitation in Arboles. After a short video, Pat will discuss her experiences and methods of helping birds that find refuge at the center, as well as what is done to help them adjust to life back in the wild. A question and answer period will follow. Coming from a banking and business background, Pat and her husband, Rolly, moved to Pagosa Springs in 1982. Based on an increasing interest and passion, Pat eventually founded the sanctuary in 2004, the only facility of its kind in southwest Colorado. This program will be held in the Visitor Center Conference Room.
Another way to enjoy the park is to schedule your own personal guided hike with the park naturalist. From bird watching to wildlife tracking to plant discoveries or other topics, the park naturalist will be happy to provide a guided experience that is tailored to your special interests and activity level. This service will be offered on Saturdays and Sundays from 9 a.m. to noon through Labor Day. Twenty-four hour advance notice is required. Naturalist-led hikes on other days of the week can be scheduled at your convenience, as well, with more advanced notice.
All events in the park are free with a Colorado State Parks pass. Call (970) 883-2208 for more information or log on to the park's webpage at www.parks.state.co.us/Parks/Navajo.
Colorado State Parks get everyone outdoors! Attracting more than 12 million visitors per year, Colorado's 42 State Parks are a vital cornerstone of Colorado's economy and quality of life. Colorado State Parks encompass 224,447 land and water acres, offering some of the best outdoor recreation destinations in the state. Colorado State Parks is a leader in providing opportunities for outdoor recreation, protecting the state's favorite landscapes, teaching generations about nature and partnering with communities. Colorado State Parks also manage more than 4,300 campsites, and 63 cabins and yurts.  For more information on Colorado State Parks or to purchase an annual pass online, visit www.parks.state.co.us.
Photo: Lisa Langell