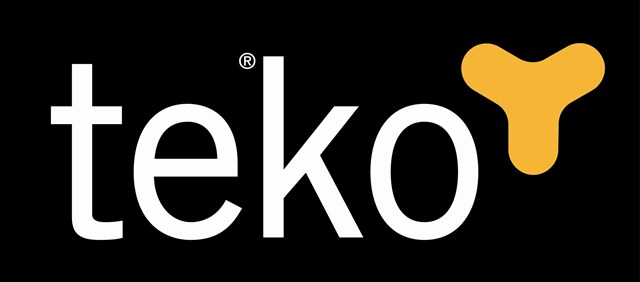 Teko Socks, founded in 2004 with the goal of creating the best socks on the planet and the best socks for the planet, continues to lead the performance sock category with proprietary fiber and product line launches.  Set to debut at the upcoming Outdoor Retailer Summer Market show in Salt Lake City, the company is introducing two new product lines, a new proprietary fiber, and innovative fabric blends.
"At Outdoor Retailer, Teko Socks will present a brand-new fiber to anchor its performance merino sock collection, which will raise the bar in performance, wicking and durability across the Teko sock collection," says Greg Garrigues, president of Teko-USA.  "Several new sock models will debut at ORSM showcasing the new fiber and innovative technologies, which echo our commitments to create the best performance socks in the market that are also comprised of sustainable materials and manufactured under the highest environmental standards."
Teko is launching a new fiber called EVAPOR8 UltralightÔ, which is ultralight, ultra-fine spun polyester.  Made from 100-percent post-consumer materials, this fiber creates extra soft and durable socks that do not absorb moisture and dry very quickly.  Most ideal for warm and humid conditions, this sock is perfect for those seeking a minimalist sock that performs extremely well during high-output activities.
Created from merging tekoMerinoÔ with EVAPOR8Ô, the new S3 SIN3RGI Collection features two new categories of product lines:
The S3 SIN3RGI Line is comprised of a conventional, 100-percent North American merino wool
The S3° SIN3RGI Line is comprised of organic, GOTS certified Argentinian wool
The S3 SIN3RGI Line is ideally suited for the Evolution Fit range for rigorous, high-output activities, as well as for the Lifestyle Fit range for everyday wear.  This line is more price-competitive with the traditional merino wool sock category while continuing to maintain its high-performance expectations.
The S3 SIN3RGI Line's Evolution Fit Collection consists of two different weights for both men and women: the light hiking and the midweight hiking. The Lifestyle Fit Collection comprises of four different styles for women, ranging from crew styles to popular knee-highs, and three different styles for men including crew height socks.  All of the Lifestyle Fit socks feature a seamless toe and arch brace, as well as a variety of colors and patterns that reflect a dash of urban-hip with mountain adventurer.
Teko's new S3° SIN3RGI Line includes the Women's and Men's Evolution Fit styles, and is designed to meet the exacting demand of the fast-moving outdoor enthusiast. The collection includes:
A micro height sock for the ultra-marathoner
The ultralight minicrew, with minimal cushioning perfect for fast and light adventures
The light minicrew and light low, which have Impax Zone cushioning ideal for running and cycling
A women's specific midweight hiking sock for a fast-and-light trail enthusiast
The S3° (pronounced S-3-O) socks meld the ultra-fine spun polyester of the new EVAPOR8 fiber with their GOTS certified Organic wool to create the ultimate performance sock.  This collection offers extreme durability and wicking power making it the go-to performance sock for today's exacting outdoor sports.
Teko has always led the way with sustainable wool sourcing, but Teko's multi-fiber story goes beyond what other performance sock manufacturers are doing.  Teko continues to be a leading innovator of performance socks with the launch of new proprietary fibers coupled with these incredible wool blends.
Teko Socks are currently available through hundreds of independent retailers nationwide. Visit them online to find a list of retailers or to purchase direct at http://www.tekosocks.com.  Teko socks will be located at booth no. 6017 at the upcoming Outdoor Retailer Summer Market show.
For more information, please visit the website at http://www.tekosocks.com or join the conversation on Facebook.com/tekosocks or Twitter.com/tekosockmonkey.