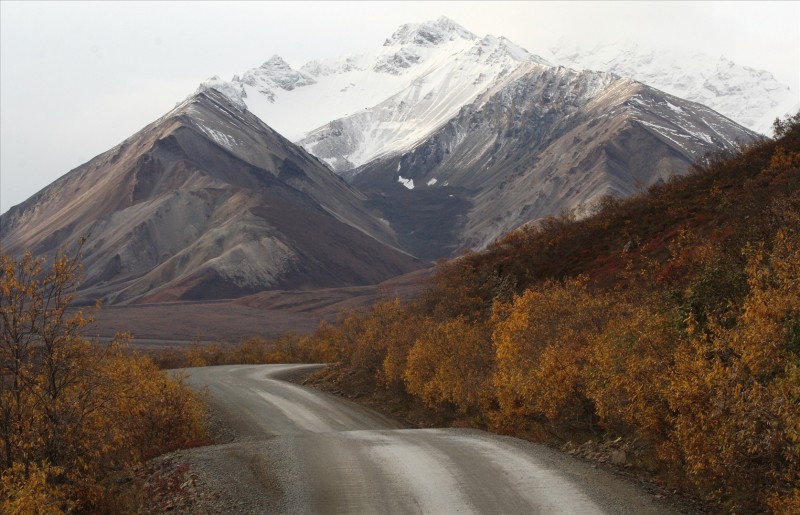 The Draft Denali Park Road Vehicle Management Plan and Environmental Impact Statement (EIS) will be available for public review and comment beginning Monday, August 1, announced Superintendent Paul Anderson. The draft plan describes two action alternatives and a no action alternative for managing vehicle use on the 92 mile long Denali Park Road for the next 15-20 years.
"We have developed a reasonable range of alternatives for consideration that are responsive to the significant issues identified through the public involvement process," stated Superintendent Anderson. "The goal of this plan is to provide a high quality experience for visitors, protect wilderness resources, wildlife, and scenic values, and maintain the unique character of the park road."
The National Park Service is hosting a series of public meetings in August and September to discuss the draft alternatives and answer questions. Meetings will be held in Denali National Park, Fairbanks, and Anchorage. The meeting dates and times are being finalized and will be available soon at www.parkplanning.nps.gov/dena. Members of the public are invited to attend and share their suggestions and comments with park staff.
The draft document is available online at www.parkplanning.nps.gov/dena. Comments will be accepted through September 30, 2011 and can be submitted through the same website, faxed to (907) 733-1465, or mailed to the address below:
Superintendent
Denali National Park and Preserve
ATTN: Vehicle Management Plan
P.O. Box 588
Talkeetna, AK 99676
For additional information on the plan contact Miriam Valentine at (907)
733-9102 or at [email protected]
Experience Your America
The National Park Service cares for special places saved by the American people so that all may experience our heritage.