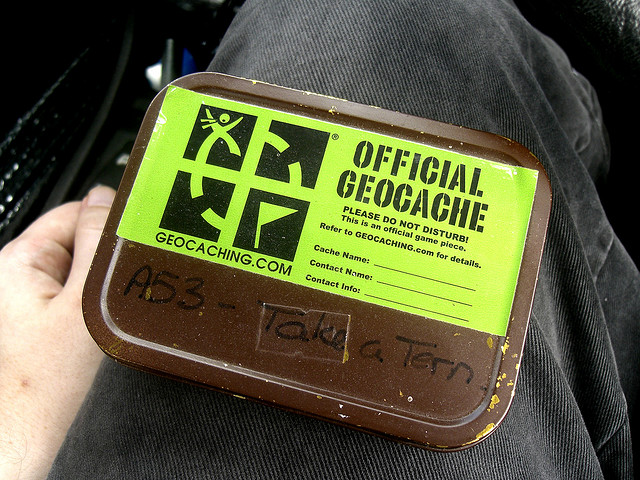 Visitors to Tahquamenon Falls State Park will have the chance to give the high-tech hobby of geocaching a try on Wednesday, Aug. 3 and Wednesday, Aug. 10. Both programs begin at 3 p.m. at the park's Upper Falls Picnic Area.
Led by park interpreter Theresa Neal, Geocaching 101 teaches participants the basics of using a GPS (global positioning system) unit, including marking and finding waypoints, and how to find geocaches hidden around the park. GPS units will be provided during the free, one-hour program.
To learn more about this event or the many other interpretive nature programs offered each week at the park, go online to www.michigan.gov/dnrvisitorcenters and click on Tahquamenon Falls Education Program to see a schedule of events.
Tahquamenon Falls State Park is located at 41382 West M-123, Paradise, in the eastern Upper Peninsula. For more information, contact the park at 906-492-3415 or go online to www.michigan.gov/tahquamenon.
The Recreation Passport has replaced motor vehicle permits for entry into Michigan state parks, recreation areas and state-administered boating access fee sites. This new way to fund Michigan outdoor recreation opportunities also helps to preserve state forest campgrounds, trails and historic and cultural sites in state parks, and provides park development grants to local communities.
Michigan residents can purchase the Recreation Passport ($10 for motor vehicles; $5 for motorcycles) by checking "YES" on their license plate renewal forms, or at any state park or recreation area. Nonresident motor vehicles must still display a valid nonresident Recreation Passport ($29 annual; $8 daily) to enter a Michigan state park, recreation area or state-administered boating access fee site; these can be purchased at any state park or recreation area, or through the Michigan e-Store at www.michigan.gov/estore. To learn more about the Recreation Passport, visit www.michigan.gov/recreationpassport or call (517) 241-7275.
The Michigan Department of Natural Resources is committed to the conservation, protection, management, use and enjoyment of the state's natural and cultural resources for current and future generations. For more information, go to www.michigan.gov/dnr.