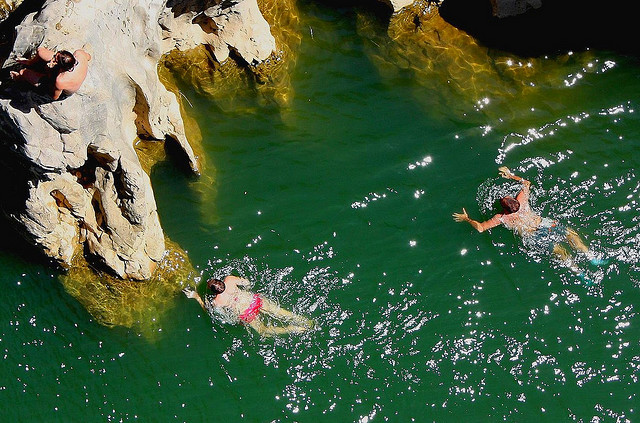 SOUTH CHARLESTON, W.Va. – Recent heat has sparked a renewed interest in swimming at Beech Fork State Park and swimming pools across West Virginia.  At Beech Fork, there's a refreshing twist: swimming lessons.
"It's a great time of year to learn to swim," said Beech Fork Superintendent Matt Yeager.  "The morning lessons are scheduled at the right time of day to enjoy the pool."
Swimming lessons at Beech Fork are Tuesday through Friday mornings, July 26-28 and August 2-5.  The lessons are scheduled from 9 a.m. to 9:40 a.m. or 10 a.m. to 10:40 a.m. There are beginner and intermediate classes.
The four-day class is $30 per student, adult or child.  Classes are taught by a certified instructor.  Pre-registration is required. Call the Beech Fork State Park office at 304-528-5794 for complete details.
Beech Fork State Park is located near Barboursville, W.Va.  The park features a 275-site campground, vacation cabins, hiking and biking trails, picnicking and a large outdoor swimming pool.