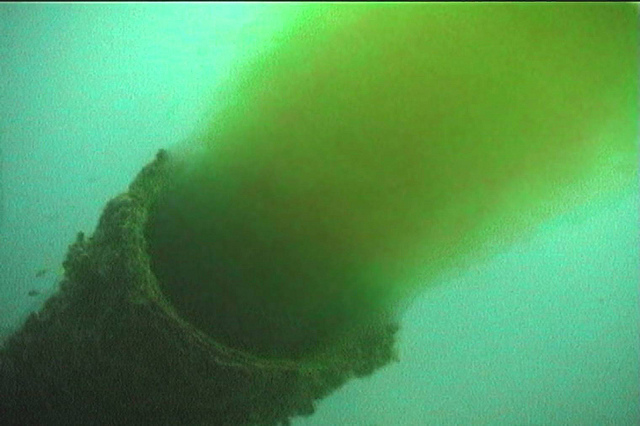 TRENTON, The New Jersey DEP is currently assessing potential impacts of a Wednesday fire at a New York City wastewater treatment plant that caused a shutdown of that facility and a continuing discharge of raw sewage into the Hudson River. The Department has reached out to officials of New Jersey municipalities and counties located along the Hudson River to make sure they are aware of the situation and are part of a coordinated response effort along with the State Department of Health and Senior Services and the State Office of Emergency Management.
The DEP is doing scientific modeling to determine whether or when any New Jersey land might be impacted, and is also monitoring water quality to assure there is no threat to public health and safety. Department staff currently is on boats in the Hudson River performing visual inspections of the river and sampling the water.
"New Jersey is aggressively monitoring the situation, and working closely with the New York City and New York State environmental departments to fully assess the potential impacts of the flow of raw sewage into New Jersey's waters," said New Jersey DEP Commissioner Bob Martin. "The DEP has employed emergency response and water monitoring staff to assess water conditions and potential impacts on shellfish beds and recreational uses."
New York City is working to re-start the pumps at its North River Wastewater Treatment Plant, which sits across the Hudson River from Edgewater in Bergen County. Staff and contractors hired by New York are inside the facility assessing damage, performing cleanup activities and working toward re-energizing the facility, which is the first step towards bringing the plant back online. The city is chlorinating some bypassed sewage to reduce pathogens.
The DEP is strongly recommending that individuals refrain from swimming, kayaking, and other recreational uses of the Hudson until the situation is resolved. As a public health safety precaution, DEP scientists recommend that anglers and crabbers avoid contact with the water, clean any gear used in the water, and temporarily avoid consumption of fish and crabs. The State will provide updates when normal fishing and crabbing may resume.
New York City's treatment plant was taken offline on Wednesday following a fire in the engine room. Untreated wastewater has been discharged directly into the Hudson River since 5:15 p.m. on Wednesday. The City declared the River off limits to swimming and recreational uses.
The North River plant has been in operation since 1986 and treats on average 120 million gallons of wastewater a day from Manhattan's west side above Bank Street and northern Manhattan.
The New Jersey DEP will provide periodic updates to affected municipalities and health departments.