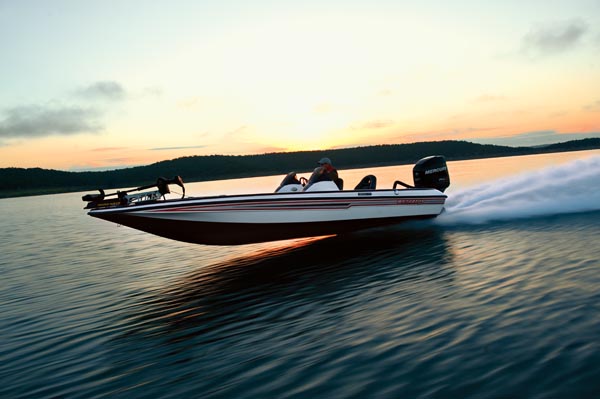 FLIPPIN, Ark. (July 20, 2011) – Online voting by bass fishing fans worldwide has given acclaimed Stratos Pro, Skeet Reese, automatic entry into the B.A.S.S. All-Star Week where he will compete against 11 of the biggest names in professional bass fishing.
Reese, the 2009 Bassmaster Classic champion and 2007 B.A.S.S. Elite Series Angler of Year, received 23.4 percent of the fan vote in Region 4, making him one of four pros selected by the fans to compete in a winner-take-all event, postseason event worth $100,000. The four fan-voted All Stars join the Top 8 finishers in the 2011 B.A.S.S. Elite Series standings in the week-long, postseason event.
The All-Star Week competition begins on Lake Jordan (Ala.) on July 23, with Reese competing from his Stratos 210 Elite against the other 11 anglers for two days. The Top 8 finishers from the Lake Jordan event will advance to the Alabama River on July 29 for a three-day bracketed competition. Winners of each bracket advance to the next day, with the third day's competition featuring the final two anglers.
Over three weeks of online voting, professional bass fishing fans cast more than half a million votes. The 91 eligible anglers campaigned to win their respective regions, relying heavily on social media and email blasts to reach out to fans.
About Stratos
Stratos Boats, are built with 100 percent composite construction to provide maximum performance and comfort. Every Stratos® Boat is backed by a limited lifetime warranty on the hull. Each boat is produced with a premium-quality gel-coat finish – made to withstand the elements. Stratos®, Champion® and Elite® are registered trademarks.