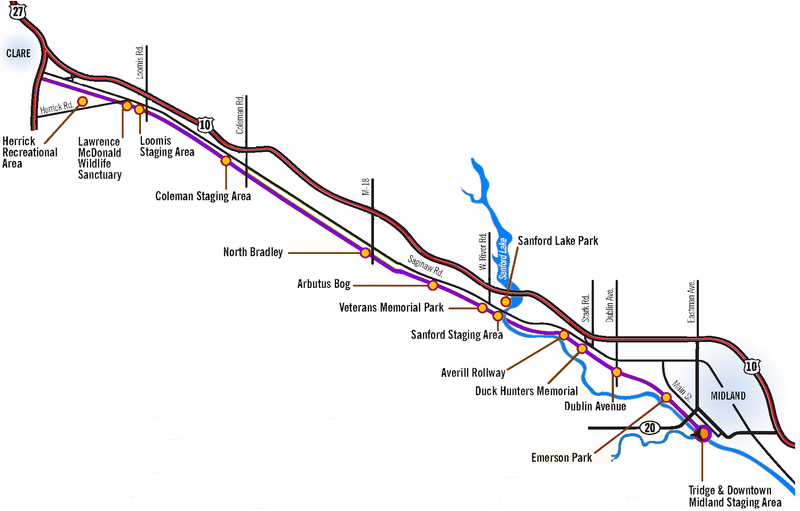 The final 11-mile stretch of the Pere Marquette Rail Trail, running from Farwell to Reed City, recently has been resurfaced and will be the focus of a community celebration at 1 p.m. Thursday, July 28th, at the City of Evart Depot.
The Department of Natural Resources, in collaboration with the Michigan Department of Transportation and the City of Evart, will host the celebration, which will start at the Depot and then move a quarter-mile east to the location where the new surface has been installed. State and city officials will be joined at the event by State Representatives Phil Potvin and Joel Johnson, and former Michigan House Speaker Rick Johnson.
The DNR resurfaced the trail with a snowmobile-friendly asphalt mix. With these surface improvements, the rail trail is now a smooth, continuous 37-mile ribbon of asphalt from Farwell in Clare County to Reed City is Osceola County.
Area residents and visitors are invited to bring their bicycles or wear appropriate walking shoes to the celebration. Cake and refreshments will be served.
The Michigan Department of Natural Resources is committed to the conservation, protection, management, use and enjoyment of the state's natural and cultural resources for current and future generations. For more information, go to www.michigan.gov/dnr.