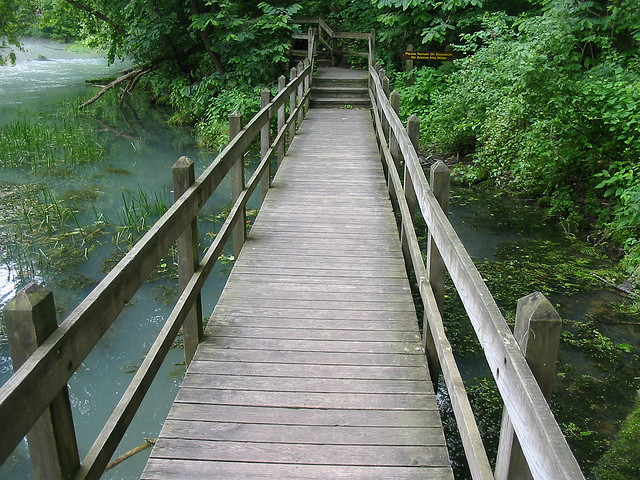 JEFFERSON CITY, MO., JULY 18, 2011 — Are you looking for something new and special to add to your next camping adventure? Show-Me WOW Weekends will definitely add a WOW factor to your camping trip to Missouri state parks.
Registered campers in seven state parks will have an added bonus during special weekends with programs to learn a new activity or enjoy a familiar one with friends and family. Activities include archery, bank fishing, kayaking, hiking, Dutch oven cooking, geocaching and more. These programs will provide even more ways to enjoy and appreciate the great outdoors.
Show-Me WOW Weekends will be held Saturday, July 23 at Harry S Truman State Park near Warsaw, Stockton State Park near Dadeville and Wakonda State Park near La Grange; Saturday, July 30 at Mark Twain State Park near Stoutsville and Robertsville State Park near Robertsvillle; and Saturday, Aug. 6 at Pomme de Terre State Park near Hermitage and Pittsburg, and Thousand Hills State Park near Kirksville.
"These programs will add a bonus to your camping experience, whether your idea of a weekend camping trip is a relaxing getaway or an exciting new adventure,"  said Bill Bryan, director of Missouri State Parks, a division of the Missouri Department of Natural Resources.
The programs will be offered free of charge to registered campers. Lodging guests at Stockton, Thousand Hills and Mark Twain state parks also are invited to participate in these events.
Campers who are interested in participating should sign up at the park from 5 to 9 p.m. on Friday or 8 to 10 a.m. on Saturday. All participating parks offer both basic campsites and those with electrical hookups. All regular camping fees apply to campers during the special weekends.
For details on specific programs and times at participating state parks, contact the Missouri Department of Natural Resources toll free at 800-334-6946 (voice) or 800-379-2419 (Telecommunications Device for the Deaf). For more information about state parks and historic sites, visit mostateparks.com.