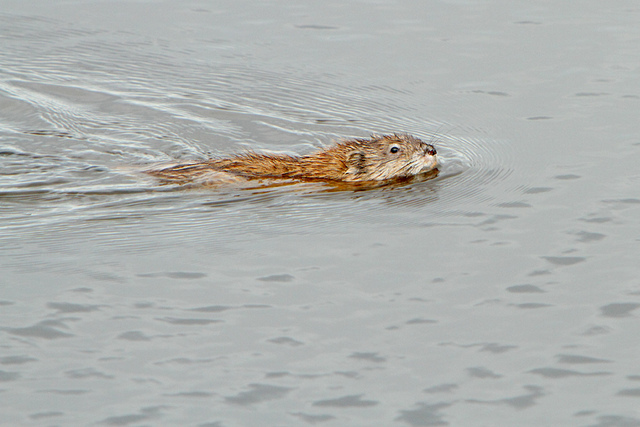 The Muskrat Lake Boating Access Site in Clinton County will close temporarily from Monday, July 25, through Thursday, July 28, while improvements are made to the site, the Department of Natural Resources announced today. The construction project includes installation of a new concrete boat ramp. This is the only public access site on Muskrat Lake.
Funding for this project is through the Michigan State Waterways fund, a restricted fund derived from boat registration fees and the Michigan marine fuel tax, which is used for the construction, operation and maintenance of recreational boating facilities, harbors and inland waterways.
For more information or updates about this project, contact DNR Parks and Recreation Division Unit Supervisor Scott Smith at 517-651-6217.
The Recreation Passport has replaced motor vehicle permits for entry into Michigan state parks, recreation areas and state-administered boating access fee sites. This new way to fund Michigan's outdoor recreation opportunities also helps to preserve state forest campgrounds, trails and historic and cultural sites in state parks, and provides park development grants to local communities.
Michigan residents can purchase the Recreation Passport ($10 for motor vehicles; $5 for motorcycles) by checking "YES" on their license plate renewal forms, or at any state park or recreation area. Nonresident motor vehicles must still display a valid nonresident Recreation Passport ($29 annual; $8 daily) to enter a Michigan state park, recreation area or state-administered boating access fee site; these can be purchased at any state park or recreation area, or through the Michigan e-Store at www.michigan.gov/estore. To learn more about the Recreation Passport, visit www.michigan.gov/recreationpassport or call 517-241-7275.
The Michigan Department of Natural Resources is committed to the conservation, protection, management, use and enjoyment of the state's natural and cultural resources for current and future generations. For more information, go to www.michigan.gov/dnr.