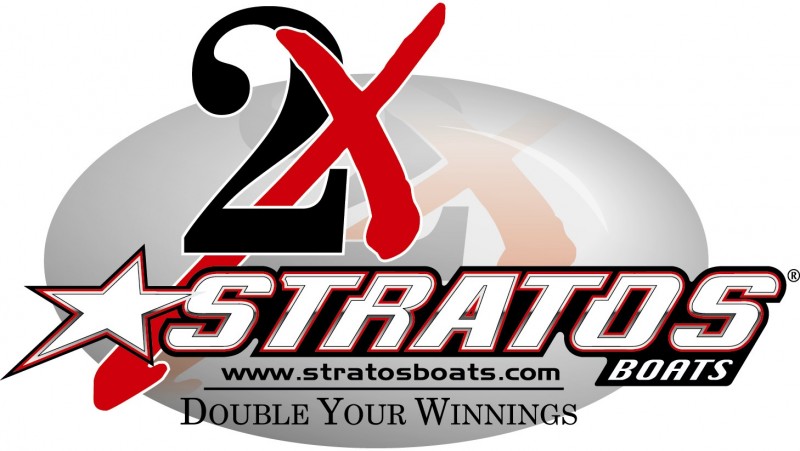 FLIPPIN, Ark. (July 7, 2010) – John Trunk's favorite fishing spots might be a secret, but the West Virginia angler's recipe for turning $10,000 into $20,000 certainly isn't.
Trunk, of St. Mary's, W. Va., captured the largest first-place prize match available through the Stratos 2X program, taking home $10,000 from the tournament and another $10,000 from Stratos Boats. Incredibly, this was the second time in less than a year that a Stratos owner took home the top award from the popular 2X contingency program. Currently in just its third year, the Stratos 2X loyalty program rewards qualified Stratos owners by doubling first-place prize money (up to $10,000) in select tournaments.
"I wasn't completely aware of the 2X program until a few weeks before the tournament when my son told me that if we're ever going to win it we need to do it this year. I asked him why this year as opposed to any other year and he told me the tournament payout went up from $7,000 to $10,000 and that the tournament is qualified for the Stratos 2X program," John Trunk said. "I asked him what the Stratos 2X program was and he explained it to me. It's a real bonus for Stratos owners, as I found out."
Fishing with his son, Brian, from John's 2010 Stratos 201XLE, the Trunks brought 12 fish to the scales during the two-day West Virginia Bass Festival, which totaled 24.66 pounds. The Trunks' highest previous finish in the Bass Festival tournament was 10th place in 2010.
"When it came time to get a new boat, I really wanted to get a Stratos. Some guys in my fishing club have them and I've fished out of them and really like them, so I went down to Wright's Riverside Marine, our Stratos dealer in the area," John Trunk said. "Had the case been a little different, and I'd been trying to choose between a couple of different (boat) manufacturers and I knew Stratos had a program like this, then all things being equal, this program would've swayed me. This is the kind of brand support a guy needs if he's going to be fishing tournaments."
Since its inception in 2008, the Stratos Boats 2X program has rewarded Stratos owners with tens of thousands of added dollars, doubling first-place tournament winnings from any qualified tournament up to $10,000. This loyalty incentive provides significant additional resources to keep Stratos owners actively pursuing their passion for local and regional tournament fishing.
With no signup fee or membership dues to pay, the Stratos 2X program is available to owners of any 2009-2011 model Stratos boat and makes no restrictions on individual models or motor pairings. Anglers need only complete an affidavit within 30 days of a first-place finish in a qualified tournament and Stratos Boats will double the winnings by matching the first place prize.
For more information on the Stratos Boats 2X contingency program, to get your tournament added to the qualifying tournament list or to find a list of qualified tournaments go to www.stratosboats.com.
ABOUT STRATOS
Stratos Boats, are built with 100 percent composite construction to provide maximum performance and comfort. Every Stratos Boat is backed by a limited lifetime warranty on the hull. Each boat is produced with a premium-quality, gel-coat finish made to withstand the elements. Stratos, Champion and Elite are registered trademarks.