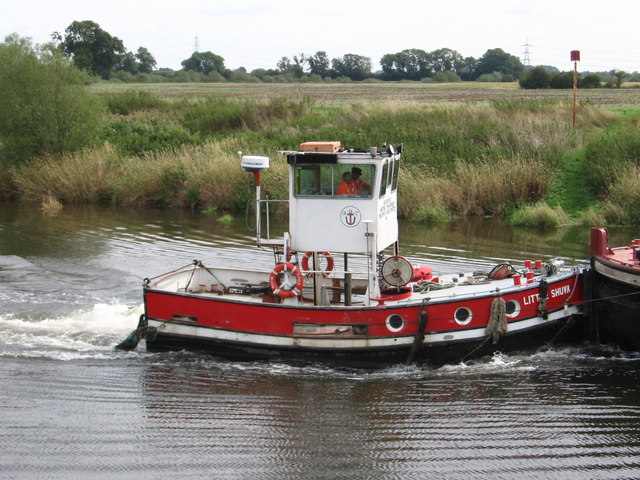 LAKE ST. CLAIR, Mich., July 11, 2011 – There is a new owner at the helm of TowBoatUS Lake St. Clair, the on-the-water towing service that gives boaters and anglers a reliable way to call for assistance when their boats break down on the water, run out of gas or run aground.
Capt. Rob Velger has purchased the business from Capt. Brian Williams, who remains a consultant for the company and owner of TowBoatUS Detroit downriver. Velger and his brother, Rick, are also owners of Hide-away Harbor Marina and St. Clair Marine, a full-service marina and storage facility located in Harrison Township. The brothers are also fourth generation marina owners and have worked their entire lives in the recreational boating industry.
To see the TowBoatUS Lake St. Clair location on a map, go to BoatUS.com/lakestclair. In addition, Velger has stationed a response vessel off the middle channel to provide quick access and reduce response times.
Capt. Velger says the purchase of the towing company, which is part of the nationwide network of over 600 towboats, perfectly complimented St. Clair Marine's services. "We have worked closely with Capt. Williams in the past, helping each other out when one of us was backed up and needed a hand. It's really a good fit for us." Velger mentioned that all of the company's hired towing captains and operations manager William Leslie remain with the company. "We don't lose a bit of their hard-earned experience of spending years on the water," he added. All captains are US Coast Guard-licensed.
The company has four response boats ready to go at a moment's notice, fully rigged for marine towing and salvage work including extra fuel, engine fluids, pumps, and battery "jump packs" to handle dead batteries. The boats have distinctive red hulls, white bow stripes and "TowBoatUS" lettering along their sides.
Most calls for assistance on Lake St. Clair are for routine breakdowns, such as running out of gas, engine breakdowns, battery jumps and some ungroundings. "Rather than trust your luck to a passerby, we can get you safely home 24-hours a day," said Velger.
Much like an auto club for boaters, Boat Owners Association of The United States (BoatUS) offers an "Unlimited" on-the-water towing service plan for freshwaters that cost just $58 a year which includes a $24 annual membership in BoatUS or BoatUS Angler. Without a towing service plan, boaters face out-of-pocket costs that nationally average about $600 per incident, or about $200 / hour.
Recreational boaters, sailors and anglers can call TowBoatUS Lake St. Clair 24-hours a day at 586-783-7700, through the BoatUS toll-free Dispatch Service at 800-391-4869, or by hailing on VHF radio channel 16.
For more information on towing services, go to www.BoatUS.com/towing or call 800-888-4869.