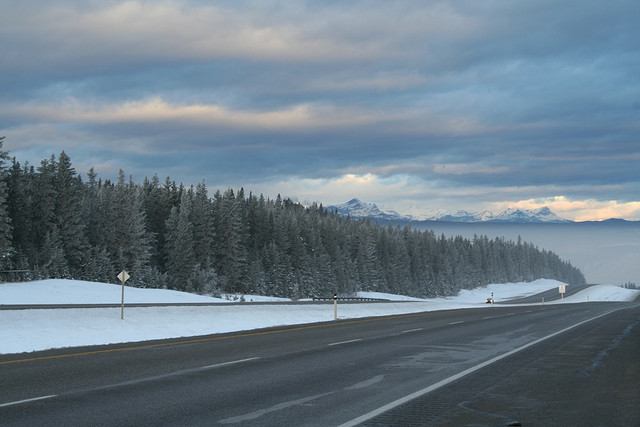 ALBANY, New York (July 5, 2011) — PrimaLoft®, the world leader in performance insulation and sponsor of the Banff Mountain Film Festival, is proud to announce the winner of its "November to Remember" Sweepstakes. Randomly selected from over 5,200 entries, Muriel Meier of Wernersville, Pa., has been named as the sweepstakes winner.
Ms. Meier and her guest, Janet Muchoney also of Wernersville, will receive roundtrip air travel to the 2011 Banff Mountain Film Festival in scenic Banff, Alberta, Canada, November 3 – 7, 2011 courtesy of PrimaLoft®. They will also enjoy VIP access to all Banff Mountain Festival events, films, lectures and private social functions and four (4) nights hotel accommodations. Ms. Meier will also receive two limited edition Outdoor Research jackets insulated with PrimaLoft®, and socks made with PrimaLoft® Yarn. The complete prize package has an estimated value of $5,000.
A lover of the outdoors and adventure, Ms. Meier was in disbelief when she learned that she'd won the PrimaLoft® "November to Remember" Sweepstakes, "I couldn't be more excited," she said. "The more I hear about Banff the more eager I am to go!" As a member of a large ski club in Reading, Pa., The Flying Dutchmen of Reading, Meier said, "The new PrimaLoft® jackets and socks will definitely be put to good use this winter."
The Banff Mountain Film Festival features screenings of the world's best mountain films and workshops that highlight mountain writing, film and photography, presentations by world renowned athletes, and a tradeshow to provide attendees with the latest information related to outdoor adventure.
The "November to Remember" Sweepstakes kicked off at the 2010 Banff Mountain Film Festival in November, 2010, and ran through May 31, 2011 as the world's best outdoor films toured across the globe. The North American tour featured approximately 350 film screenings at theatres in over 200 cities and towns across Canada and the United States. Proceeds from North American tour screenings benefitted local outdoor programs, community causes, and non-profits such as youth adventure and outdoor pursuit programs, search and rescue operations, climbing clubs, adaptive sport programs, conservation groups, and trail maintenance organizations.
Contestants entered the sweepstakes by scanning the Quick Response (QR) barcode on the full page PrimaLoft® advertisement in the 2010 Banff Mountain Film Festival World Tour Magazine, as well as on the PrimaLoft® website. PrimaLoft® has incorporated QR barcode technology into its national advertising campaigns, as well as sponsorships, promotions and retail point-of-purchase sales tools enabling consumers to learn more about PrimaLoft®'s unique performance attributes in a convenient, innovative format.
PrimaLoft® is featured worldwide in leading outdoor brands such as The North Face, Spyder, Black Diamond, Patagonia, L.L. Bean, and Outdoor Research as the performance insulation and yarn of choice for outerwear, sleeping bags, gloves, footwear, accessories and socks, while the Banff Mountain Film Festival brings mountain adventure to life through the world's best adventure films and speakers.
For more information about PrimaLoft®, visit www.primaloft.com. Follow the PrimaLoft® conversation online at Facebook and Twitter where you can also enter to win tickets to a Banff Mountain Film Festival screening in a city near you. For more information about the Banff Festival, visit http://www.banffcentre.ca/mountainfestival/.
About PrimaLoft®:
PrimaLoft® is a registered trademark of Albany International Corp. PrimaLoft® insulation was originally developed for the US Army as a water resistant synthetic alternative to down. Today, PrimaLoft® is regarded as a research and development leader in high performance insulations and yarns, which provide warmth and comfort from head to toe. Its family of products are manufactured in the US, Europe and Asia. The PrimaLoft® brand is recognized globally and is used in leading outdoor and fashion brands, home furnishings, work wear and military applications.
Contact:
Lisa Conover
Verde PR
[email protected]
970-259-3555