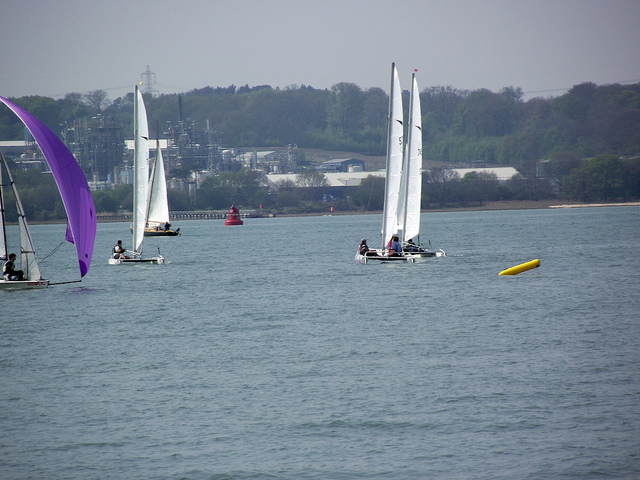 BINGHAM FARMS, Mich., Tuesday June 28th, 2011 – Outdoor Hub, the leading online platform targeting the outdoorenthusiast lifestyle, acquired www.Microskiff.com today. Microskiff.com is a leading online content center for boating content featuring boat reviews, how to guides, multimedia, and extremely active forums covering topics from boat maintenance to popular fishing areas. Microskiff founded by Tom Dyll was acquired in 2008 by Capt. Jan Lemieux who will remain very involved as a webmaster and main contributor to the site.  Both parties have been longstanding partners since 2008 and the recent acquisition will focus on bringing more interactive platforms and technologies to Microskiff.com in order to share more content and opinions.  The enhanced design and technology will aim to further increase its already impressive reach within the online boating and fishing communities.
"This is a tremendous day for Microskiff.com. My passion to become the predominant resource for the skiff community has taken one more step forward. Our shared ideological approach to content, reviews and interactive community will advanced our reputation as the go to resource for the shallow water enthusiasts." said Capt Jan Lemieux, President of Microskiff Inc.
Microskiff.com is averaging well over 25,000 monthly unique visitors, making it a key player in the online boating marketplace. This acquisition will further expand the content reach of the Outdoor Hub information engine while increasing the content available to the Microskiff.com community.  By providing more videos, boat reviews, forum topics and members to interact with; Microskiff.com will continue to set the bar as the premium skiff community.
"We are really excited to work with Capt. Jan Lemieux and provide new and existing users the opportunity to interact more closely with each other.  We feel that the increase in conversation, along with new technology implementations, will truly help integrate both the Microskiff.com and Outdoor Hub communities," said Jon Lowen, COO of Outdoor Hub LLC.
With this acquisition, Microskiff LLC, becomes a wholly owned subsidiary of Outdoor Hub LLC and will join Outdoor Hub's growing portfolio of websites tailored for the outdoor sport enthusiast.  For more information on advertising microskiff.com please email, [email protected].
About Outdoor Hub
Founded in 2007 by David Farbman, Outdoor Hub (formerly Outside Hub) is the leading vertical advertising platform reaching outdoor enthusiasts online. With a comprehensive network of more than 400 websites, Outdoor Hub offers a complete suite of services including traditional display ads; customized ad services, including email blasts, widget placements, dedicated forum threads, surveys and sweepstakes, etc.; editorial content; optimization and reporting; campaign targeting and creative services. Outdoor Hub is headquartered in Bingham Farms Mich. with offices in Chicago, Ill., Minneapolis, Minn. and New York, NY. For more information, go to www.outdoorhubmedia.com.
About Microskiff.com
Originally founded in 2006 by Tom Dyll as a local community resource for the small boat, shallow water enthusiast, Microskiff.com has grown under the leadership of Capt. Jan Lemieux to become the predominant resource for the skiff community. Microskiff.com's unique approach to user driven content, reviews and interactive forums have built its reputation as the go to resource for the shallow water enthusiasts.  For more information, go to www.microskiff.com.