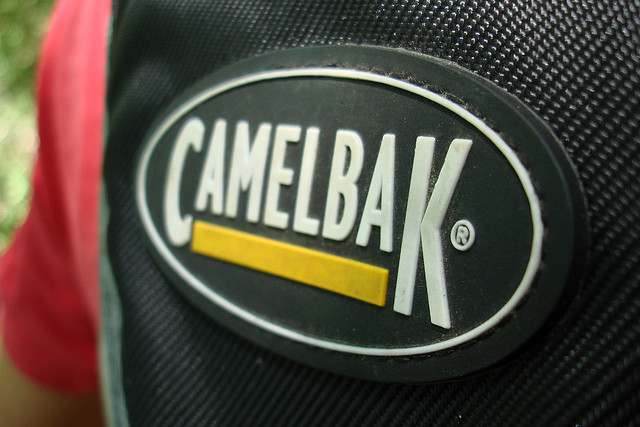 Petaluma, CA, Jul 06, 2011 -New Partnership Will Provide Retailers with Web-Based Extension of Customer Support
CamelBak®, the originator and world leader in hands-free hydration systems, today announced a new partnership with PlumRiver LLC, a Pennsylvania-based software solutions provider, to allow U.S. CamelBak retailers to easily place and manage orders online, view updated program and pricing information, check product availability and track and view order history.
By implementing a new business-to-business suite for retailers, CamelBak and PlumRiver LLC will be able to provide CamelBak recreational retail partners with a real-time method to place, track and manage orders and order history.
"By teaming with PlumRiver, we will now offer a premium and customized method of customer service to our buyers and partners," said Layne Rigney, Vice President of Global Sales, CamelBak. "We hope by utilizing this highly regarded software we will be able to provide a multi-faceted, yet easy-to-use hub for our retailers and representatives."
The new service will not only enhance B2B efforts with retailers, but also extend the new platform to sales representatives through an off-line based ordering version for laptops.
Jeannine Sarragossa, CamelBak's Director of IT, explained "We took an in-depth look at all the B2B software vendors currently serving our markets, and felt that PlumRiver was clearly the best choice to meet all our business needs. We also felt that, as new technological challenges evolve, PlumRiver's focus on continual innovation made them the best partner moving forward.
"We are very excited to be working with CamelBak," said Whit Johnson, Principal, PlumRiver LLC. "CamelBak is a brand that resonates with action seeking consumers, and together we now offer a cutting-edge, web-based solution to retailers."
For more information about CamelBak, please visit www.camelbak.com.
About CamelBak®
Founded in 1989, CamelBak invented the hands-free hydration category and is the global leader in personal hydration gear. With a mission to continually reinvent and forever change the way people hydrate and perform, CamelBak offers a complete line of technical hydration packs, gear, accessories and aviation / CVC-approved tactical gloves for military forces globally.
With headquarters in Petaluma, CA, a wholly-owned and operated reservoir manufacturing in Mexico and distribution in San Diego, CA, CamelBak designs, tests and engineers its products to perform and last a lifetime. CamelBak is privately held, with products available in 50 countries worldwide. For more information, please visit www.camelbak.com or call 800.767.8725.
ABOUT PLUMRIVER LLC
PlumRiver LLC is a leading provider of B2B software solutions for consumer products companies that sell to specialty retailers, and who are looking for ways to improve customer service and operational efficiency. With a particular focus on the Sporting Goods, Footwear, and Apparel industries, PlumRiver's web-based systems allow retailers to see a vendor's full line of products, future and current inventory availability and pricing and to place orders on a 24/7 basis. Retailers can also check on the status of any order, track them and view their order history from past seasons. Their sales reps can also use the system to better communicate with their customers and develop orders to maximize sell-through. With over 30 years of experience with wholesale distribution through specialty retail channels and with the design and development of enterprise class software and supply chain solutions, PlumRiver brings effective technology solutions to real business needs.