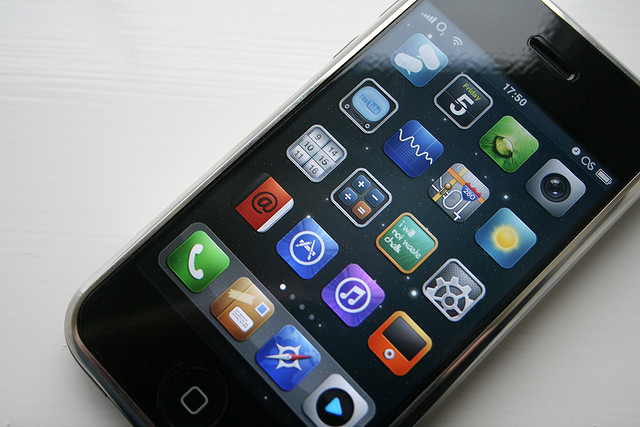 WAREHAM, Massachusetts – Navionics, the world leader in electronic navigation charts for dedicated chart plotters and mobile devices is partnering with Rapala lures to provide a winning combination for anglers worldwide.
Rapala will keep anglers updated on their newest products and events by using the Navionics mobile application as a location based communication tool. Navionics mobile is a must have for anglers to help find that perfect fishing spot. "The Navionics App allows anglers to view over 17,000 lakes and the entire coastal region of the US and Canada on their iPhone or Android smart phone" says Don Black, Global VP Sales and Marketing for Navionics. "Navionics mobile combined with product information from Rapala creates an unbeatable combination for the serious angler."
"We are excited to partner with Navionics on this app", says Kelly Brockpahler, Marketing Director for Rapala USA. "This tool will give anglers information they need, real time, to catch more and bigger fish, wherever they are".
Navionics is the world's #1 selling marine application for the Apple iPhone and iPad in HD, and was the first app to be launched on Android smart phone's and is now available for Nokia smart phones.
Ideal for boaters, fishermen and water sports enthusiasts of all kinds. Navionics charts, which run on a wide variety of smart phones give user's access to charts anytime, anywhere. Plan on-the-water adventures; check tides, set routes and markers, record tracks, or access the world's richest collection of boating and fishing related points-of-interest (POIs). Future free updates will add additional features and now includes the latest Navionics Revolution in charts, "User Generated Content"!
About Rapala:
Rapala was unofficially founded in 1936 when Lauri Rapala invented the Rapala fishing lure. Rapala has grown from humble beginnings to a market leader in the fishing tackle industry. The Rapala brand's functionality and high quality are known by fishermen around the world. Rapala maintains its strict standards of craftsmanship while delivering its fishing products to anglers in more than 130 countries. For more information on Rapala, please visit www.rapala.com.
About Navionics:
For 25 years, Navionics has developed and manufactured electronic navigation charts and systems for marine, inland lakes and rivers, and for outdoors use. Navionics is based in Massarosa, Italy, and operates sales and manufacturing facilities in seven countries – conducting research and development, operations, production, sales, marketing and distribution. Navionics headquarters in Massarosa, Italy serves Europe, Africa, Asia and Oceania, and manages the research, development, and production facilities globally. Navionics US headquarters, based in Wareham, Massachusetts, oversees the Americas. Navionics UK and Navionics Australia provide sales and distribution to their local regions. For more information on Navionics, please visit www.navionics.com or email [email protected]