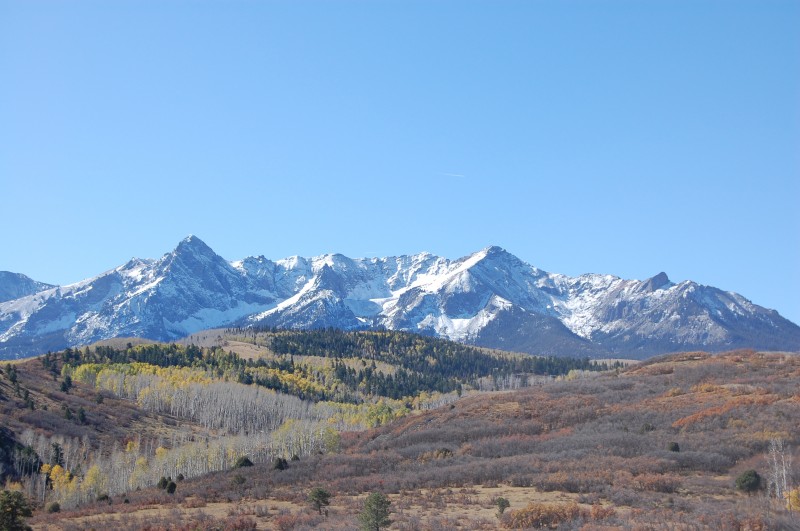 ELDORADO SPRINGS, Colo. – Join Eldorado Canyon State Park for an artist reception and concert on Friday, July 15 starting at 6 p.m. at the park's visitor center.
The park will host an hour long reception for Rachel Znerold, artist in residence at the Eldorado Springs Art Center. Znerold's art is inspired by the beauty of Eldorado Canyon. Pieces of her work are also currently displayed in the visitor center.
Rachel Znerold grew up in rural southwestern Colorado. She knew early on that she was different. She saw dazzling beauty in decomposing logs and scrawled wild designs on her sneakers. Now, as a painter, a one-of-a-kind eco-fashion designer, performance artist and writer, Rachel makes her life out of making art.
Please join us for the evening reception welcoming Rachel Znerold, followed by the music of Richards and Rock and Friends. These local musicians will entertain you on the visitor center patio with a combination of jazz, rock, and casual music.
An $8 daily parks pass or annual parks pass is required for all vehicles entering the park. The event is free and donations for the musicians will be appreciated. For more information on this or other events this summer, including Junior Ranger and Toddler programs, please call the park at (303) 494-3943.
Colorado Parks and Wildlife get everyone outdoors! Attracting more than 12 million visitors per year, Colorado's 42 State Parks are a vital cornerstone of Colorado's economy and quality of life. Colorado State Parks encompass 224,447 land and water acres, offering some of the best outdoor recreation destinations in the state. Colorado State Parks is a leader in providing opportunities for outdoor recreation, protecting the state's favorite landscapes, teaching generations about nature and partnering with communities. Colorado State Parks also manage more than 4,300 campsites, and 63 cabins and yurts. For more information on Colorado State Parks or to purchase an annual pass online, visit www.parks.state.co.us.
Contact:
Constance Roth, (303) 494-3943 [email protected]