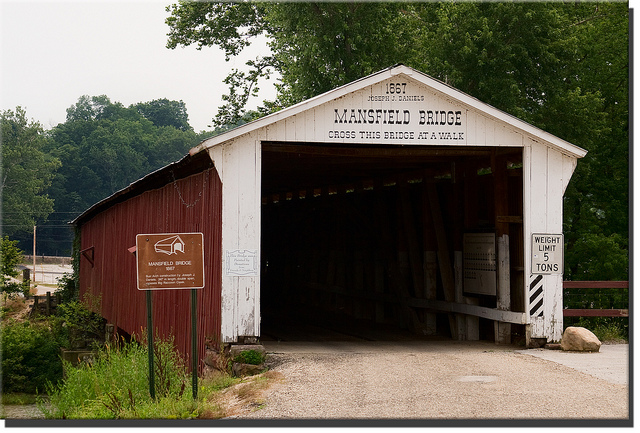 Historic Mansfield Roller Mill will participate in the Mansfield Village third annual Dog Days of Summer weekend on July 9-10.
Visitors can join in the fun by signing up for a pet contest or participating in a covered-bridge dog walk both Saturday and Sunday. Registration for both activities will be at Fox's Overlook. All proceeds from the dog walk will go to the SPOT (Stop Pet Overpopulation Today) clinic.
The mill will be open both days of the festival from 9 a.m. to 5 p.m. Visitors are invited to explore this historic facility's three stories, which contain original 1880s milling equipment. There will be grinding demonstrations both days of the festival for visitors.
The accompanying gift shop will have a variety of unique items for sale, including fresh stone- ground cornmeal.
Historic Mansfield Roller Mill is managed by Raccoon State Recreation Area and is located six miles south of U.S. 36, off State Road 59 in Mansfield.
Contact:
Randy Gordon, Interpretive Naturalist, (765) 344-1412.