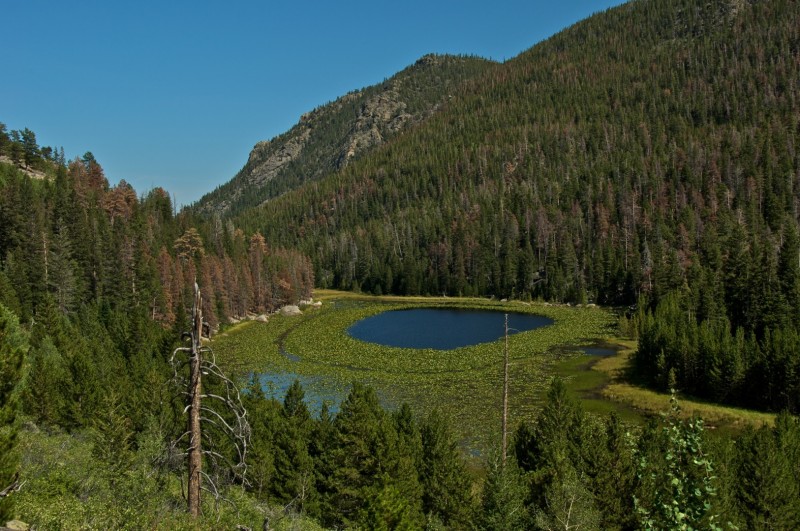 AURORA, Colorado – Cherry Creek State Park is offering a Junior Ranger program for children, ages 8-11, who want to discover Cherry Creek State Park through the eyes of a ranger. Held on five consecutive Fridays: July 8, 15, 22, 29 and August 5, the Junior Ranger Program teaches boys and girls about park ranger responsibilities as stewards of the park and about the natural wonders found at Cherry Creek State Park.
The five consecutive weeks of Junior Rangers will explore the park's wildlife. Children will learn about journaling and signs of wildlife. Included in the history of Cherry Creek, is a lesson on why it was created. The children will learn first-hand how to gold pan. For natural habitat day, everyone will go into the wetlands and create water colors.
Junior Rangers will also learn about water and outdoor safety. They will hike to ponds and investigate what lives there, play games and participate in activities designed to nurture a budding relationship with nature. The summer session will meet from 10 a.m. to 1 p.m., at the campground amphitheater and then a hike will lead to our next activity.
The last day of camp, on August 5th, will begin at 1 p.m. and go to 4 p.m. Then, Junior Rangers will have a water session, including wading, swimming and boating. That will be followed by a graduation ceremony and a BBQ dinner for the new Junior Rangers and their parents. Junior Rangers will receive their certificate and a Junior Ranger badge.
The night will continue with the Friday night campfire program and an opportunity to spend the night in tents on the beach, where ghost stories will be told into the night. Tents are only allowed on the beach once a year in honor of new Junior Rangers. We require that at least one parent spend the night with their child in their tent.
This is a free program, but a valid parks pass is required to enter the park. To reserve a place for your future ranger, please call Ranger Karen at (303) 690-1166 ext. 6566, or email:[email protected]>[email protected]
Colorado Parks and Wildlife get everyone outdoors! Attracting more than 12 million visitors per year, Colorado's 42 State Parks are a vital cornerstone of Colorado's economy and quality of life. Colorado State Parks encompass 224,447 land and water acres, offering some of the best outdoor recreation destinations in the state. Colorado State Parks is a leader in providing opportunities for outdoor recreation, protecting the state's favorite landscapes, teaching generations about nature and partnering with communities. Colorado State Parks also manage more than 4,300 campsites, and 63 cabins and yurts. For more information on Colorado State Parks or to purchase an annual pass online, visit www.parks.state.co.us.
Contact:
Karen Ebersole, GOCO Interpreter, (303) 690-1166, ext. 6566, [email protected]