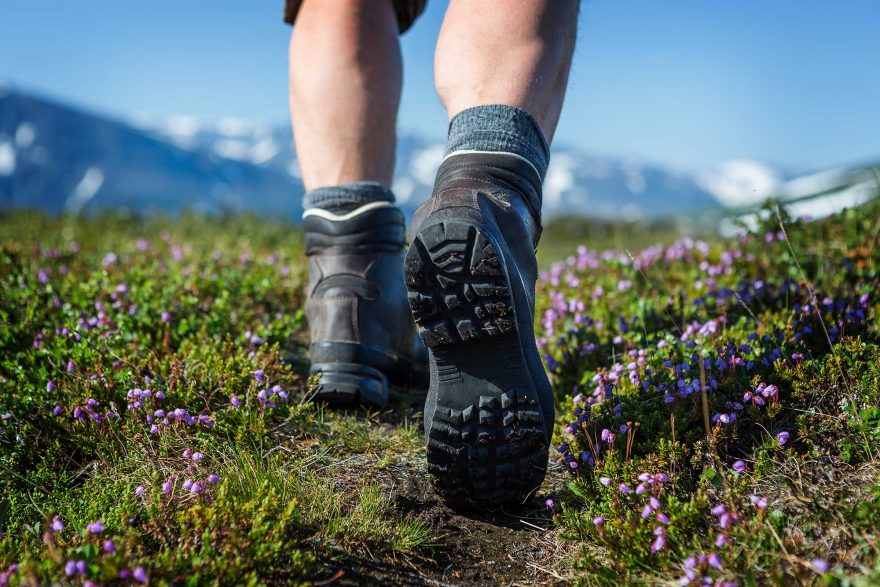 While we love being outdoors and exploring nature, it's imperative that we take steps to avoid wilderness crisis situations — whether they are related to injury, navigation, fatigue or anything else that can creep upon us. There may not be a substitute for a calm/level head in such situations, but there are other significant steps you can take to make sure you return home safely from a wilderness outing.
This will be the first in a monthly series of articles related to Search and Rescue (SAR), with the primary focus of helping readers prepare for issues in order to prevent them from becoming major or life-threatening issues. In this series, I am addressing preventative measures by exploring the following topics: (1) Preparing for an outing; (2) Don't get lost — stay found; (3) What to do if lost or hurt; (4) Track for fun while out and about; and finally, (5) Natural navigation tips.
Part 1: Preparing for an Outing
You are already taking care of the first step toward reducing the chances that you get in trouble … you are reading this article. Most people who are subjects of a search/rescue did not have the foresight to plan for their outing — they wandered off without sufficient preparation. In my experience, a large number of those folks are children, elderly persons with dementia, or people with other mental inhibitions or issues that prevent them from planning an outdoor trip. This article is not primarily for those individuals, though they, too, would benefit from reading it.
For those interested in returning home safely, I want to share several recommendations that SAR responders call Preventative Search and Rescue. These tips are intended to prevent an emergency or, in the case of an emergency, to get resources to the scene as soon as possible. These suggestions include group size, communication, equipment, technology and a bit of pre-planning.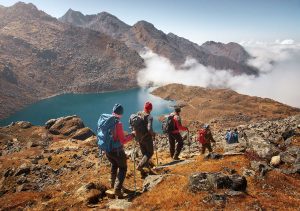 The first recommendation is to travel with one or more companions. There is strength in numbers. Statistics in Lost Person Behavior (the science of knowing where to search for someone based on which profile the subject fits into) show that groups of people have better chances of surviving situations than individuals. If someone in the group gets into trouble (disoriented, separated, injured, etc.), another person can notify emergency services quickly to affect a faster response.
The second suggestion is to communicate the outing plan, along with expected return date and time, to people who will not be participating in the event. As an example, when I go out in to the woods, I tell my wife where I am going, what I am wearing (including footwear with tread pattern) and carrying, and when I expect to return. At times, I have even left an aluminum foil impression of my tread pattern at home so searchers could identify my exact track pattern. An alternative to this suggestion would be sending a picture of footwear and outsoles to someone before the excursion.
The third tip is what to carry with you. That decision largely depends on weather, location, and trip duration factors. At the very least, it is recommended that you pack the following items, known in the outdoor world as the Ten Essentials: (1) Extra clothing layer, (2) Emergency shelter, (3) Two sources of fire, (4) Water, (5) Whistle, (6) Knife, (7) Map and compass, (8) First aid kit, (9) Two sources of light with extra batteries and (10) Snacks.
Fourth, there are myriad phone apps that can enhance safety. Some families have tracking apps for specific members of their family. When utilized, any tracking app requires the GPS function on a phone be turned on and for the phone to have cellular signal from the provider. However, when someone dials 911, all current phones can access other networks to gain signal. There are other technologies, such as personal locator beacons and satellite communication gadgets, that require a subscription to use but may be worth it if the destination is a remote location, especially if traveling alone.
Lastly, communicate clearly with the people (or person) chosen to maintain your trip information. Have a plan of what steps to take if you do not return at the expected day or time. In the example above, the last thing shared with my wife was this: If I don't return by a set time, call the Authority Having Jurisdiction (AHJ) (e.g. sheriff's office or park ranger) over the area I will be in (regardless if it is county property or private land, state park, national forest or park, etc.). There is no reason or need to wait a certain amount of time before efforts are put in motion to help someone who may be lost or injured. If a situation is emergent, the sooner SAR resources are notified, the sooner help can reach those in need.
I hope these guidelines help you effectively prepare for your expedition and make you feel more confident that help will arrive more quickly. Of course, the ultimate plan is that you enjoy your outing without the need for assistance. Safe travels!
Rob Speiden is a professional search and rescue volunteer who has participated in over 330 searches since 1993. He teaches land navigation, tracking and other SAR classes for both the Virginia Department of Emergency Management and his own Natural Awareness Tracking School. Rob has written two books on tracking humans for SAR: "Foundations for Awareness, Signcutting and Tracking" and "Tracker Training." More information about Rob's books and classes can be found at www.trackingschool.com.
Feature image by Jens Ottoson, and secondary images by soft_light and Maridav, all from Shutterstock