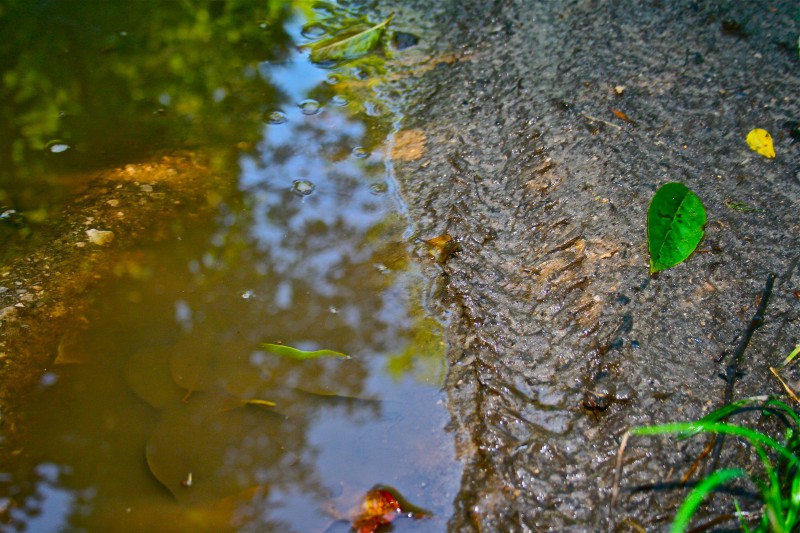 Many new mountain bike riders aren't aware that riding in wet, muddy conditions can cause significant damage to a mountain biking trail. On the other hand, there are plenty of seasoned mountain bike riders who argue that rain and mud do not automatically make for a closed trail. In general, the rule for riding a muddy trail is simple: don't do it. Natural erosion combined with scores of bike tires tearing up loose single track can make for major headaches not only for trail maintenance crews but also for fellow riders clambering over newly dry ruts and exposed roots.
Coming off of a winter with heavy snow means that your favorite trail may not be ready to ride until later in the season. While it may be difficult to wait out the thaw, it's important to be responsible when it comes to trails. a week of extra patience means that you will have a more enjoyable summer. 
However, general rules are just that: general. There are a number of factors to take into account when deciding when and whether or not your selected mountain biking trail is ready to ride in rainy conditions.
Natural trail terrain
There are mountain biking trails all over the country, and in places like the Pacific Northwest, damp, soggy, and muddy trails are inevitable. There's no sense in waiting for things to get dusty because for five or six days out of the week, the trail will be wet. This doesn't mean riding is a rare activity. It just means that sandy, loamy trails ought to be avoided, and naturally hilly, rocky trails with cohesive soils are a better choice. Flat or low-lying trails can suffer from the worst wear and tear, particularly if they've been compacted by man or machine.
Soil type is a major factor to consider before riding in the rain, and although some people leave as much as 24 hours per every inch of rain before riding, the fact is that various soils dry out quicker than others, and the 24-hour/inch rule need not always apply. It is true, however, that a drier trail is less susceptible to damage than a wet one.
Trail maintenance
Some trails can handle four seasons of riding based on how well they're built. In fact, according to a book published by the International Mountain Biking Association (IMBA), "many studies have demonstrated that poorly designed or located trails are the biggest cause of trail impacts." Proper trail drainage can keep soil erosion to a minimum, and well-constructed barriers can keep extensive damage from occurring. Additionally, a well-designed trail that is both challenging and enjoyable is more likely to keep riders on the trail. Riders are more likely to skirt the trail in wet or muddy conditions, which can lead to trail widening and increased erosion. Check with trail authorities ahead of time to see their policy on wet trail use, and if you feel the need to ride in the rain, head out to the next build session and lend a helping hand.
Equipment
Your bike is probably built to handle a variety of terrain and conditions—your bike can probably handle a trail as long as you can, but some bikes are better suited to rugged trail conditions than others. The IMBA revised their guidelines to riding wet trails earlier this year and suggested that only 29ers, 650Bs, and Fat Bikes ought to be on the trail in wet weather. The larger wheel-sizes of these bikes can make for more traction in the mud, and depending on the kind of riding you're doing, as well as your personal riding style, a 26-inch wheel may make a slippery ride even more challenging.
Skill level
In addition to the IMBA's comments about big-wheeled bikes, the organization also suggested that whenever possible, riders ought to avoid puddles, mud, and soggy sections with a wheelie, jump, or manual. Though this may not be a viable solution for every rider, assessing your skill level before heading out on a wet trail is always a wise idea. Rugged riding on a muddy, dirty trail can make for a great time out on the bike, but always consider the impact your riding has on your safety as well as the trail itself.
Image courtesy Jeff Waraniak