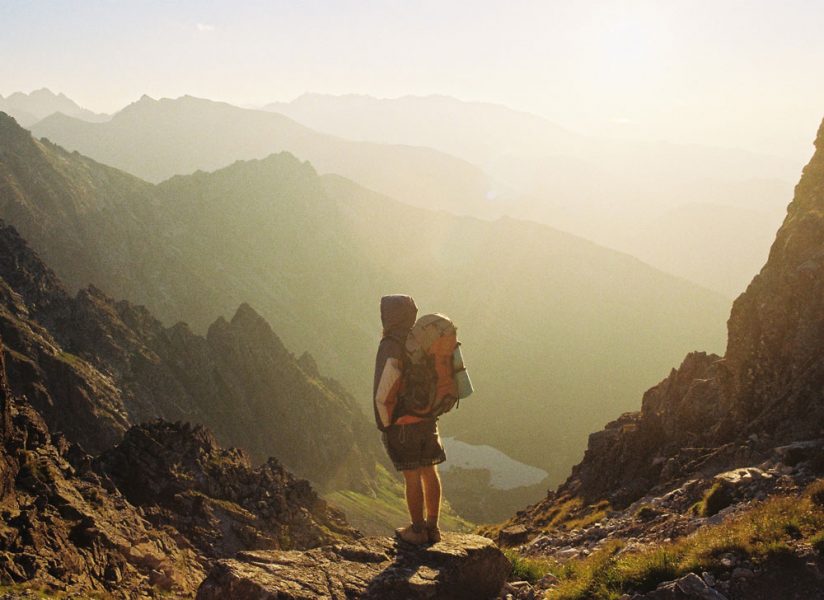 Solo camping isn't for everyone, but if you're a keen camper, it's definitely something you should try at least once. Camping alone can provide you with some well-needed peace and quiet away from work, and the hustle and bustle of everyday life.
Don't worry about feeling like a loner. Once you're out there with your tent pitched, listening to the birds tweeting and the peaceful sounds of nature, you'll enjoy yourself.
While camping alone can be great, there are a few things that you should know about before heading out alone. We've put together a beginner's guide for those of you who want to give solo camping a shot.
Solo Camping: The Positives
Although camping solo may sound a little lonely, it does offer some excellent benefits.
Camping on your own allows you to have a little 'me' time
You can develop your independence and become more self-reliant
Solo camping can give you a better understanding of your personal limitations and strengths
When you go camping alone, you don't have to worry about fitting other people's gear into your vehicle. You'll have plenty of space to bring whatever items you want
Dangers of Camping Solo
Camping alone can be an enjoyable and serene experience until you run into a complication. When you're at risk or in a sticky situation, being on your own can make the predicament harder to deal with. If you're considering going solo camping, you'll need to brush up on your understanding of the potential dangers:
Carrying, setting up and packing away equipment can be quite the challenge when you have no companions to help you
In the event of a life-threatening accident, you won't have anyone there that you can rely on to get you to safety
If you're camping alone in a secluded area, your phone signal may not be strong, and passers-by will be rare. If you come down with an illness, have an allergic reaction or get injured, having no one with you could put you at significant risk
Nature is home to all animals; this includes predators such as bears and coyotes, and you won't want to face them on your own
How to Stay Safe When Camping Alone
While there are dangers to camping solo, there are also things you can do to keep you safe during your experience. The following steps will help to reduce your risks when going it alone:
Wear clothing and footwear that is suitable for the weather
Use gear and wear clothes that are brightly colored. If anything were to happen to you while you're out in the wilderness, your noticeable clothing will make you easier to spot
If you're going to cut firewood, use a saw, not an ax or hatchet
When you're out in nature on your own; it can be tempting to go all Bear Grylls, but it's best to avoid eating any unknown animals and plants
Bring plenty of water
The Three Essentials
When it comes to solo camping, there are only three key things that you will need to enjoy your outdoor adventure:
Shelter: This may seem like an obvious one, but it is your main essential. Choose a one or two-person tent when you're going solo camping. Going any bigger will just cause you inconvenience when you're trying to put it up. If you're feeling a bit more adventurous, you could always opt for a hammock shelter.
First Aid: This should also seem like an obvious essential, but you'll be surprised at how many people forget to bring a first aid kit with them when going camping. Whether you assemble one yourself or buy a premade kit, put this at the top of your list for things you need to pack.
When you're camping solo, it's also a good idea to invest in a survival pack. These kits will usually contain a compass, a light source, insect repellent, and signaling device. They can make a big difference if you get caught in a tricky situation.
Kitchen: If you're going camping for three days, don't just bring enough food and water to cover those days – you should always carry a little bit extra. Whether it's two days, four days or a week, always bring enough food that would last you for two additional days.
When you're camping alone, you won't need a big camping stove. You'll easily be able to cook over a campfire, but if you prefer cooking over a stove, invest in a little compact cooking system; these are perfect for serving one person.