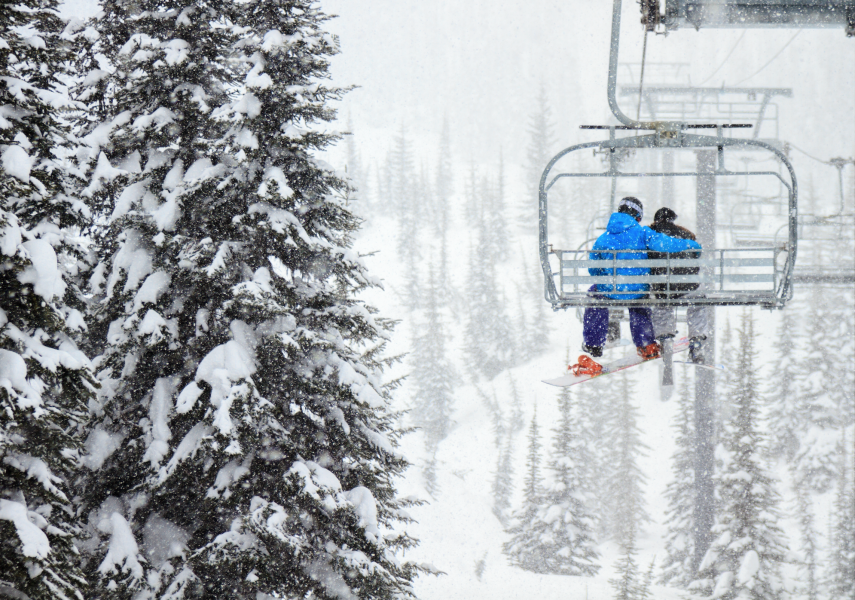 For people who have never been skiing before, getting on the chairlift and soaring op a mountain thirty feet above the ground can be quite daunting. This is especially true for children and anyone who is scared of heights. If you have never ridden a chairlift before, then here are some great tips that can help you out the first time you do.
Make sure your skis are pointing straight ahead and are not crossed
It is normal for the occasional person to get tripped up when they are getting onto a chairlift. That is why all ski mountains have chairlift attendants who will stop the lift when necessary. However, if you want to board the lift safely and without falling, then make sure you point your skis straight ahead and do not cross them.
Make sure you lower the safety bar once you have boarded the lift
People have fallen off ski lifts before. You do not want to be one of the people who do. It is a long ways to the ground in most circumstances. The best way to prevent falling once you are on the chairlift is to put the safety bar down. The safety bar is there for good reason. Once the safety bar is down, the chances of you falling off are very slim.
Keep your tips up when you are getting ready to get off the chairlift
The purpose of keeping your tips up is to make sure that you do not get your skis stuck under the landing ramp. So, when you see the landing ramp approaching make sure you keep your tips up. You will also have to raise the safety bar in order to exit. Just make sure that you do not raise it too late otherwise, you might not be able to exit the chairlift in time.
Image courtesy of Shutterstock