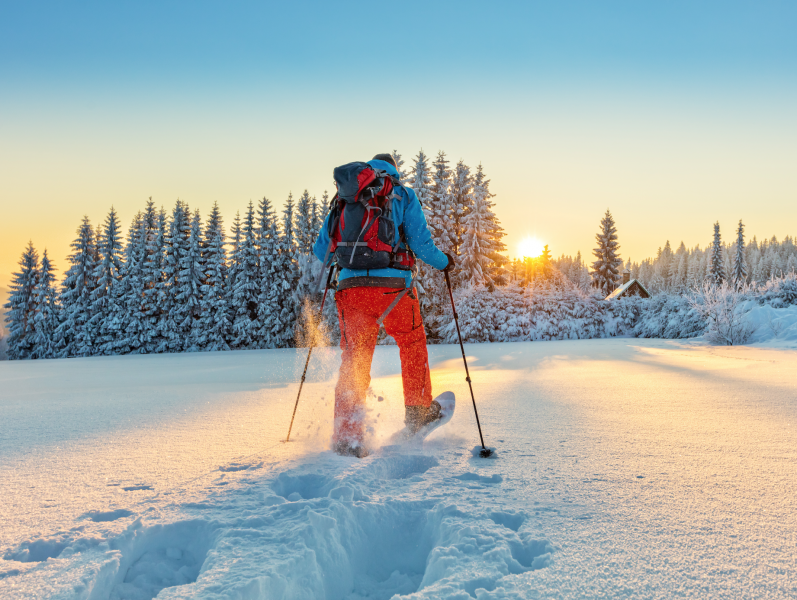 Snowshoeing is something that has been done by civilizations in colder climates for hundreds of years. However, despite the fact that snowshoeing is a winter activity that has been around for many years, a lot of people have never tried it. Few people know where to start when looking for information on snowshoeing for beginners. If you fall into this category, here are some of the top reasons to give it a try this winter. 
It is fantastic exercise
Snowshoeing is a great way to get outside and burn some calories in the colder months of the year. Running trails and sidewalks are typically too snow and ice covered to run on in the winter. However, with snowshoes, you can exercise outside, anywhere there is snow. This is great for staying in shape during the colder months. It might not be quite as invigorating as running or lifting heavy weights, but you can definitely work up a good sweat and burn some serious calories with snowshoeing.
It can allow you to get in touch with nature  
As many winter sports athletes will tell you, getting outside and connecting with nature during the colder months of the year can be extremely rewarding. You get to enjoy the fresh fallen snow, breath the crisp air and get away from the stresses of work, debt, mortgages, etc, for a little while. This can be very relaxing and very peaceful
It is fun
Being able to walk on top of snow without sinking is a very fun experience. It is reminiscent of skiing on fresh powder. There is a joyful feeling that comes from lightly treading atop the snow. It is simply a very cool experience, and it is something that you should strongly consider trying out if you are looking for something fun to do. Also, many ski mountains have great snowshoeing trails. These high quality trails can add to the experience .
Image is courtesy of Shutterstock