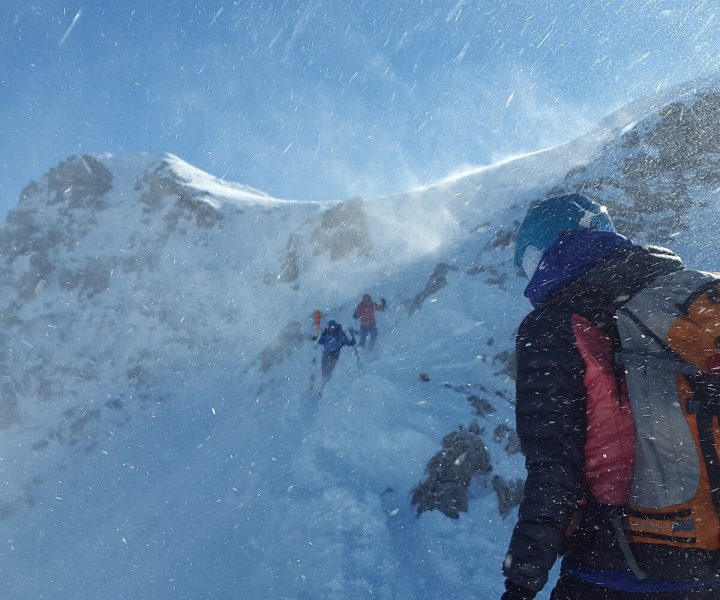 Winter is a great time to be outdoors, as there are loads of options for a fantastic winter adventure. However, winter in the backcountry can be very dangerous if you don't know what you might be getting yourself into. One of the most important things to know is how to pack when headed out for a backcountry trip. What you take with you when heading out during the winter can mean the difference between staying warm and cozy or feeling half-frozen. In some cases, it can even mean the difference between life and death. If you're planning on taking a trip this winter, read on for some of the best tips on how to load your pack for the backcountry.
Your safety tools should be kept separate and easy to access
This rule is one of the most important ones, as you are going to need to access your probe and shovel quickly and easily if you need to be rescued from an avalanche. To keep your safety tools as accessible as possible, think about investing in a backcountry pack, which has a safety pocket dedicated for your safety devices. Another good tip is to keep probing the snowpack, checking for layering and the depth of the snow, which can help you avoid a rescue situation.
Categorize your bag
The main pockets of your backcountry pack should be organized, as it's no fun to fumble through a messy bag in cold, windy conditions. You'll be slowed down if you constantly need to search around your pack for the gear you need, so make sure everything is compartmentalized. A good idea to keep things dry and in order is to store your gear in plastic sandwich bags. One bag can store your lunch; one can hold your repair kit, one will have your first-aid equipment, and so on and so forth.
Don't overfill your pack
All your gear should fit inside your pack, as it's really simple to fall in the snow or brush up against a tree branch and lose part of your (possibly essential) gear. There could be severe consequences if you lose your shovel or water bottle deep in the backcountry, where there's no easy way to get a replacement. If you're heading out during the winter, avoid items that are not essential such as a large camera, as they will only tire you out and slow you down. Keep things light and take with you only what you need.
Consider where to carry each item
Before packing, think about what you'll be putting in your pack, and what you'll be carrying with you. If you are planning on bringing a beacon, think about storing it in your pants pocket, separate from your cell phone. Your cell phone and your beacon should be kept at least 23 inches apart, so the signals don't cross. Any other light items that you plan on using a lot can also be carried on your person, as long as they don't weigh you down.