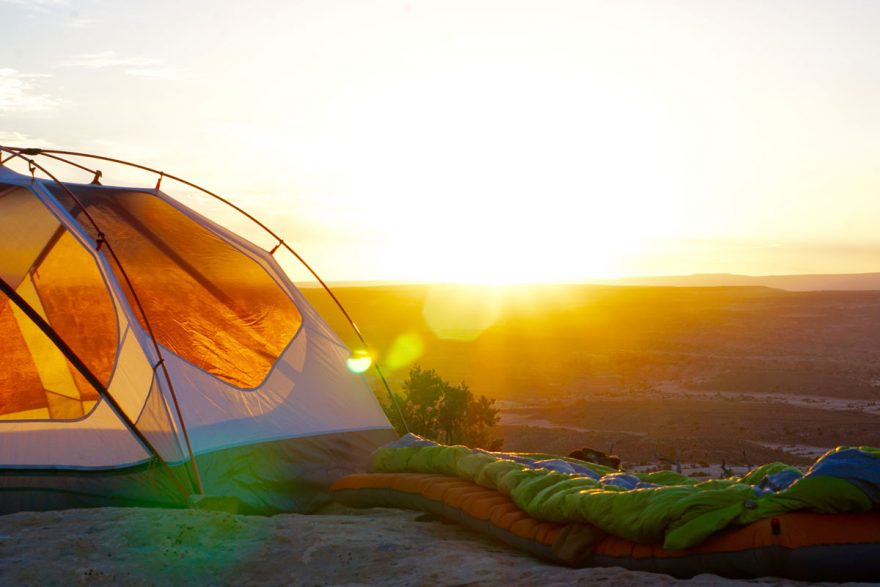 Deciding which backpacking tent to choose is no easy task, largely due to the sheer volume of different tents on the market. Choosing the right tent can make such a difference to your overall backpacking experience since it is often one of the bulkiest items you'll carry with you. Moreover, the right backpacking tent will allow you a good sleep which can really be a mood-lifter throughout the days.
Your decision will primarily be based on how your adventure is going to pan out. How long will you be camping? What is the weather going to be like? How many people are you going with? How much weight do you want or need to carry? In addition to this, cost also comes into play. How much are you willing to spend to get the best tent for your needs?
Backpacking Tent Capacity
One of the first questions to ask yourself is how many people does it need to sleep? Generally, tents are put into categories of how many people they can sleep i.e. one person tent, two person tent etc. Although this will give you a good idea of the size of the tent, a 2 person tent will vary in size across brands. More often than not, they will be more on the cozy side than spacious. When it comes to ultralight tents, they will be even snugger.
Picking a Tent for the Season
It can be slightly harder to pick a tent based on the season because you can often not predict the weather and you may want to use it all year round. There are three main options here: 3 seasons, 3-4 season or 4 seasons.
3 Season Tents
Great for mild temperatures
Better for dry weather but can handle downpours and light snow
Best suited for spring, summer, and fall
Good airflow
Lighter, less fabric, and fewer poles
Not suited to harsh winds and heavy snow
Extended or 3-4 Season Tents
Great for early spring or late fall
Can handle more exposure to wind, rain, and snow
A couple of extra poles for added strength
Generally taller
Less mesh in order to keep the heat in
4 Season Tents
Designed to withstand harsher winter conditions
More poles for greater durability
Less ventilation to retain heat
Rounded roof to deflect strong winds
Living Space
This can be a pretty tricky one to figure out, especially if you're buying a backpacking tent online. Even if a tent states the overall space available inside, it still really depends on its shape and construction.
Firstly, you should determine how much floor space you require. Generally, the average person will need 25 inches wide and 80 inches tall. However, for taller or larger people, these figures obviously need to be adjusted.
The peak height of a tent is another key indicator of how much room there is, although it is not always reliable. The peak height is determined from only a singular point in the tent, meaning that wall slants can drastically affect how much actual space you have. You should consider where the peak height is measured. Is it in the middle or on one side?
Finally, how much space is there on the outside of the tent for all your gear? The more space there is to store gear on the outside, the less room you will need on the inside.
Weight
The weight of your tent is an influential factor in the buying decision. It is thought that tents should generally weigh between 2.5 and 3 pounds per person. However, if you've got more than one person, the carry weight can be distributed throughout everyone's backpacks.
The advertised weights on tents are usually: packed weight (this is the overall weight with guys, poles, and bags), trail weight (this is the minimum weight, only including the tent body), and packed size (this is how much space your tent will take up in a backpack).