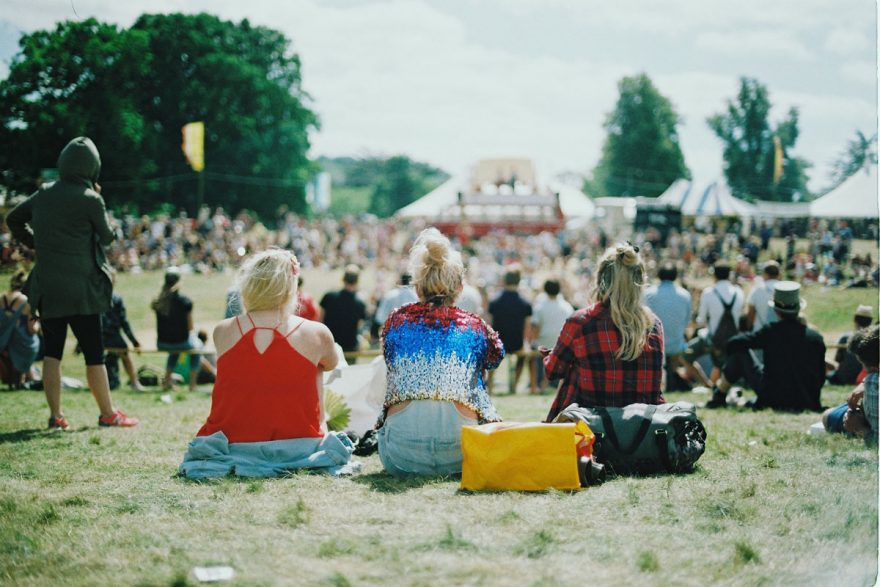 Two of the most amazing things about the summer months are festivals and camping. Combine the two and you're a winner in our eyes. Tickets purchased, eyes on your favorite acts and excitement building for moments worth remembering – as long as you bring everything you need for successful festival camping.
We've covered the topic of camping and packing lists before, however, festival camping is a different ball game. Festival camping is unlike your typical wilderness camping. You're going to have your tent practically propped up against your neighbor's and the element of survival is, well, different.
The Ten Essentials Adapted for Festival Camping
The Ten Essentials is a system-based list which is designed to cover absolutely everything you could need for outdoor activities, like camping. Typically, it is used for hikers, backpackers, and campers. In this guide, we're going to run our own slant on it and gear it up more specifically for festivals.
Navigation
Ditch the GPS tracker and compass; you definitely won't be needing those. Here's what you should bring:
Directions to and from the festival venue
A map of the festival grounds
A schedule of events so that you don't miss your favorite acts
A marker to easily identify your tent, such as a balloon, flag or light
Sun Protection
Festivals mean that you are outside for hours on end and when alcohol is involved, it is far too easy to not care about sun protection.
Sunscreen (long lasting to save frequent reapplication)
Sunglasses
Cap or hat
Long-sleeved clothing
Umbrella or another form of shelter from the sun if you're sitting around your camp
Insulation
It doesn't matter how much beer you consume, it can still get pretty chilly at night, or worse, it could rain. Conversely, it can get warm and sweaty on a nice day, so we're also going cover both scenarios with this list.
Waterproof jacket (with hood)
Poncho
Rain pants
Rain boots
Moisture-wicking clothing
Illumination
Handy for when you can't find what you want in the dark or simply want to set the atmosphere.
Fairy lights are great for hanging up in a tent
A torch for looking for your lost objects (or friends)
A lighter/phone light for waving in the air during a slow song
Glow sticks
Lantern
First Aid
You should never solely rely on medical staff when something goes wrong. It is useful to have even the most basic of first aid kits for simple cuts and bruises.
Bandaids
Headache tablets (for the hangovers)
Bandages
Anesthetic wipes
Fire
Fine, you might not be able to get the typical campfire set up at a festival but these could come in handy.
Lighter (for either waving around or for when someone asks to borrow one!)
Portable BBQ
Repair Kit and Tools
From tents to clothing, this is what you might need for pesky repairs.
Tent repair kit to patch any holes
Multi-purpose knife
Duct tape
Scissors
Extra batteries
Bungee cords
Nutrition
You can't (well, you could but really shouldn't) go the festival without eating properly. Here are some convenient snacks which are easy enough to take, as well as utensils.
Dried fruit
Protein bars
Energy gels
Bread or rolls
Seasoning
Breakfast food like oats or cereal bars
Prepared meals in boxes
Cool box
Hydration
There is only so much liquid you can take with you…
Bottled water
Empty container to fill up
Coffee for the morning
Camping kettle
Hydration tablet which will also help in the mornings
Emergency Shelter
This is probably the only fairly irrelevant section for festival camping, however, the following items are useful in the event of a mishap.
Spare blankets or sleeping bag
Additional shelter from wind, rain or sun
Roll mat or air bed
Misc.
Finally, here are some items which don't necessarily fit into the above categories.
Games (card games or board games)
Toilet roll
Balls
Hand sanitizer
Mirror
Toiletries
Event tickets
Lock for your tent
Portable charger
Earphones or speakers
Camera
Chairs
Cooking and kitchen equipment
Towels