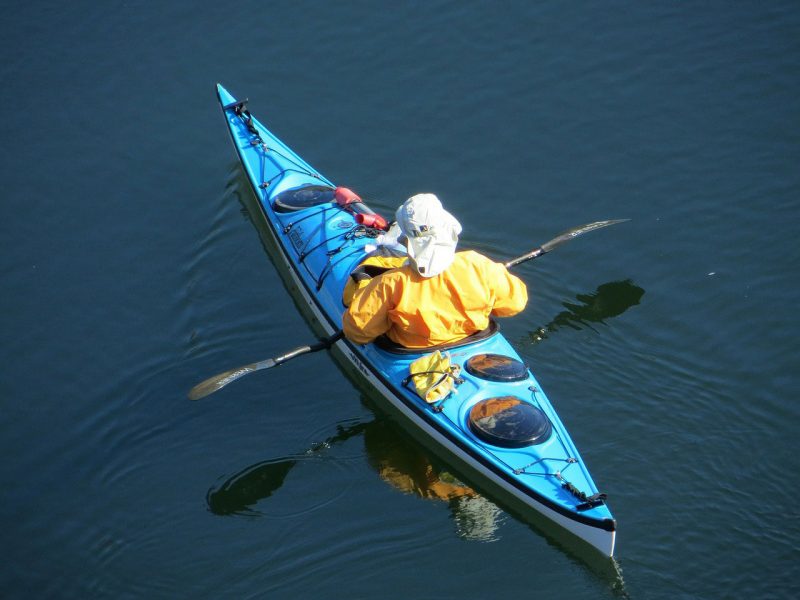 Gadgets are (not so) slowly becoming an extension of the human body. We've always got some form of gadget on us, whether it's a cell phone, GPS tracker, camera or music player. Although it can be great to be disconnected from time to time, gadgets and electronics can be used to enhance our trips by either adding more fun or by being useful tools for your activity.
When you're paddling, even the smallest amount of moisture can cause a lot of problems for your device. With the cost of gadgets these days, it is important that you are able to keep them dry. Fortunately, there are a few different options when it comes to safeguarding your gear.
Soft Cases
Soft cases are often designed so that you can still use touchscreen devices and cameras. They are highly durable and allow you to submerge your device underwater. You can buy different sizes of soft cases to fit your gadget properly. There are in fact some more advanced cases like this which offer flotation devices and also headphone jacks.
Cell Phone Cases
These days, there are plenty of options when it comes to waterproof phone cases. They fit your phone to the exact size and as well as providing protection from water damage, they can also protect from scratches, bumps, and drops. They are normally designed so that you can use your phone to its full function.
Zip-Lock Food Bags
Cheap and easy, these offer good protection for storing devices. Highly affordable, zip-lock bags will cost you next to nothing and will help to protect from rainfall and splashes. Granted, they aren't as practical for being able to use your device, however, they are easy to carry with you for when you need quick protection.
Hard Shell Cases
These probably offer the most durability and are most often completely water tight. These cases are ideal for storing your devices, but not as easy for quick access and use. They will protect perfectly against water as well as hard knocks and drops. It is recommended that you use a hard shell case for your phone as this is one of the most important devices you'll have on you.
Surviving Water Damage
It is good practice to dry everything out thoroughly when you get home, even if you don't suspect you've suffered any water damage. Moisture has a knack of getting into any crack or crevice.
If you manage to get one of your devices wet, do not use it. Instead, place it in something which will help to absorb the moisture, like silica gel or rice. You should only turn it on when it is fully dry and if it does go on, back up all your data because the damage may cause problems in the near future.