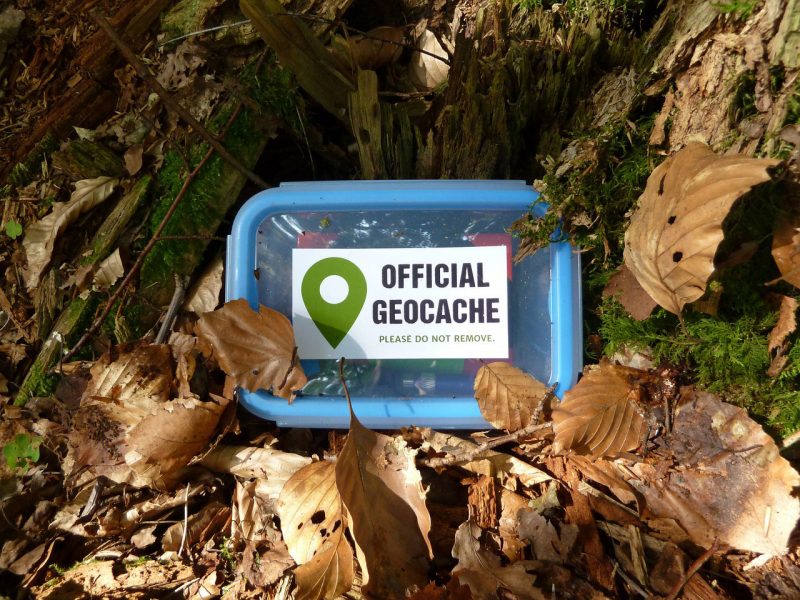 Geocaching is amazing for many reasons. It encourages you to head outdoors and explore and it can be a fantastic way of adventuring with the whole family. Kids, especially, love the challenge and excitement of this relatively new game.
When you geocache, you will most likely discover places you would have never otherwise explored. Furthermore, it is ideal for stimulating the mind and giving the body a well-needed workout as you hike to find some hidden spots.
What is Geocaching?
A "cache" can be hidden by anyone and can be anywhere in the world. When we say anywhere, we mean literally anywhere. At it's most basic, geocaching can best be described as a treasure hunt, suitable for adults and children alike.
Other keen geocachers hide a "cache", which can be composed of a few items like a pen, disposable camera, and notebook. You can find the cache by using a GPS device and when found, you need to take a note of the date you found it, along with your initials and code name. After you have done this, you should place the cache back exactly where it was found. You are then encouraged to share what you found via online stories.
How to Get Involved
One of the most popular communities for geocaching can be found over at geocaching.com. There, you can sign up and enter your ZIP code in order to find caches near your area. You are also able to check out the stories and finds of others who are involved in the game.
The only equipment you need to take part is some form of GPS ( a cell phone will do fine) and a keen sense of adventure. Many geocachers choose to hide trinkets in places which have some significance to them. This means that it could end up being anywhere, sometimes unusual places, but also means that you get a real feeling of sharing an adventure with someone anonymous.
Some Simple Rules to Consider
There are very few rules to this fun activity and the rules that do exist are extremely simple and straightforward. Here are the guidelines you should adhere to:
Once you have found something, place it back where you found it and leave something of equal (or greater) value
Write about your find in the logbook
Do not encroach or leave objects on private land without permission
Do not leave offensive material; it is important to keep this family friendly
Be considerate to the environment around you
How to Hide a Cache
Firstly, it is recommended that you enjoy finding caches so that you can get a good sense of how the game works. Once you are ready to hide your own, you should look into the looking you're thinking about choosing.
Try to choose a unique location which is of some importance either to you or one that is a point of interest. Here are some geocaching guidelines for hiding your own.
As this is a game which is aimed to be enjoyed by someone of any age and ability, try to hide a cache with that thought in mind. It should be accessible, yet somewhere that someone isn't randomly going to stumble upon it. Avoid areas which would be dangerous to reach or put others at an unnecessary risk.
Once you have chosen the spot and items, submit your cache to an online form which can be found here. From time to time, check that your cache/container is in good shape, still there, and not affecting the environment.